CUT LOOSE #1 by Twin Cities Collage Collective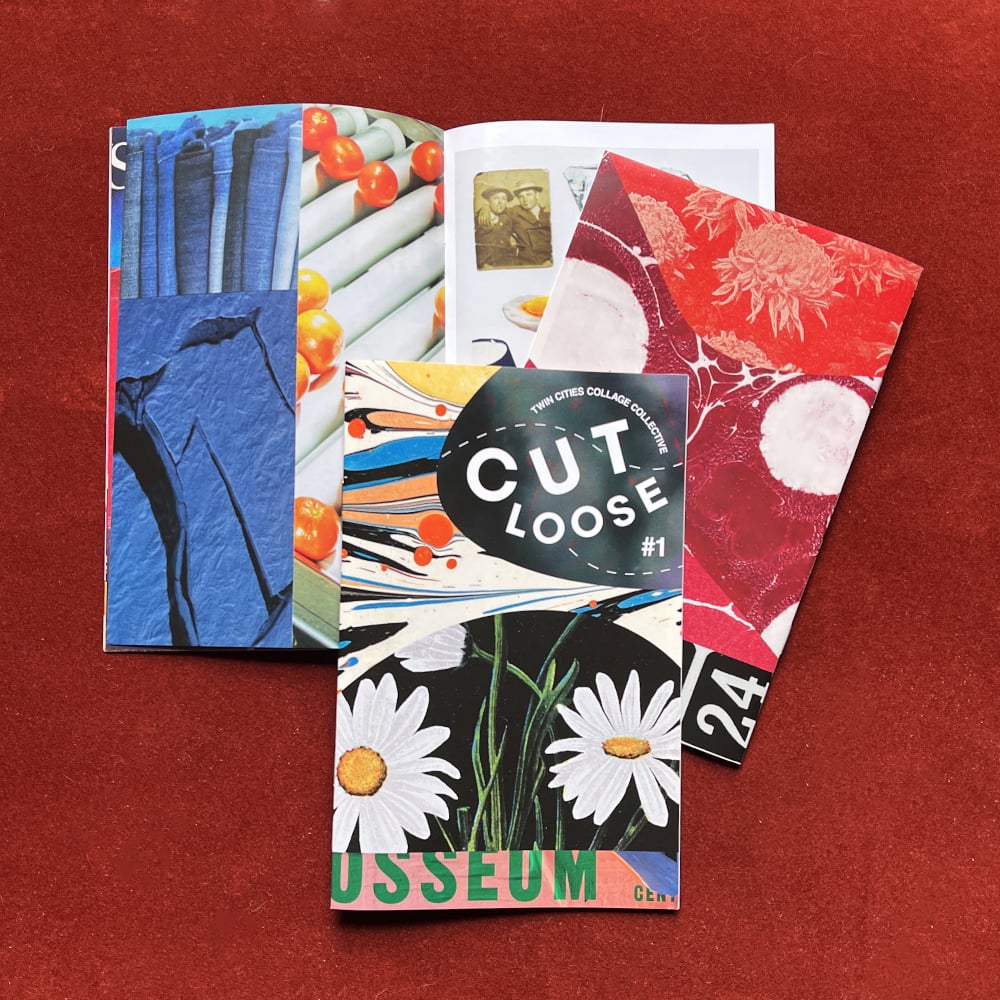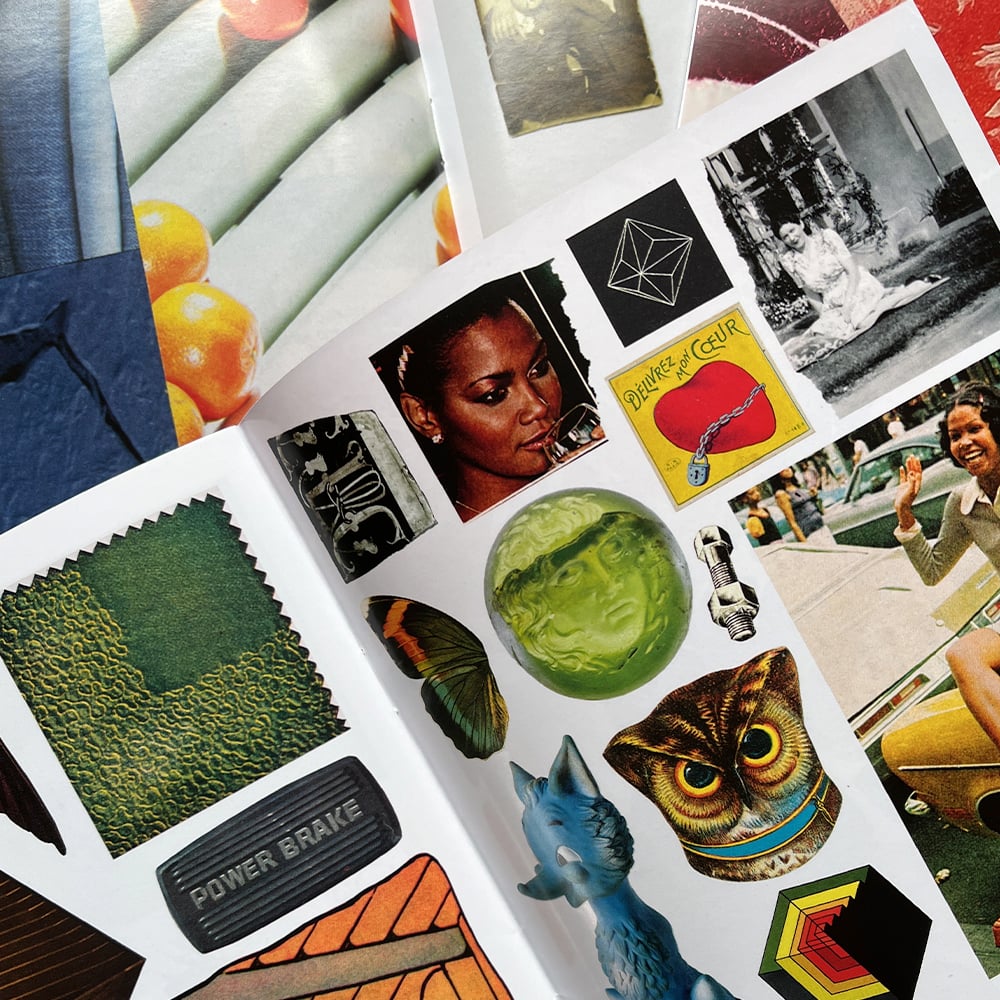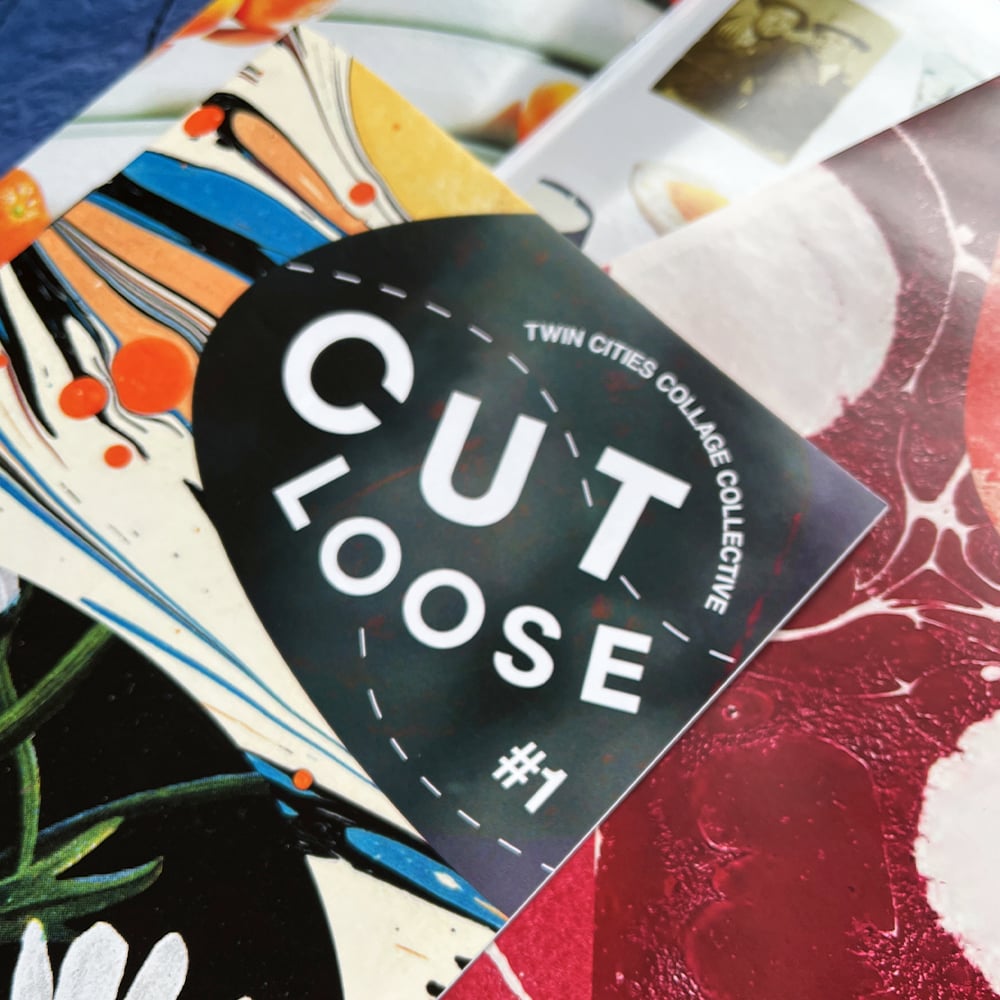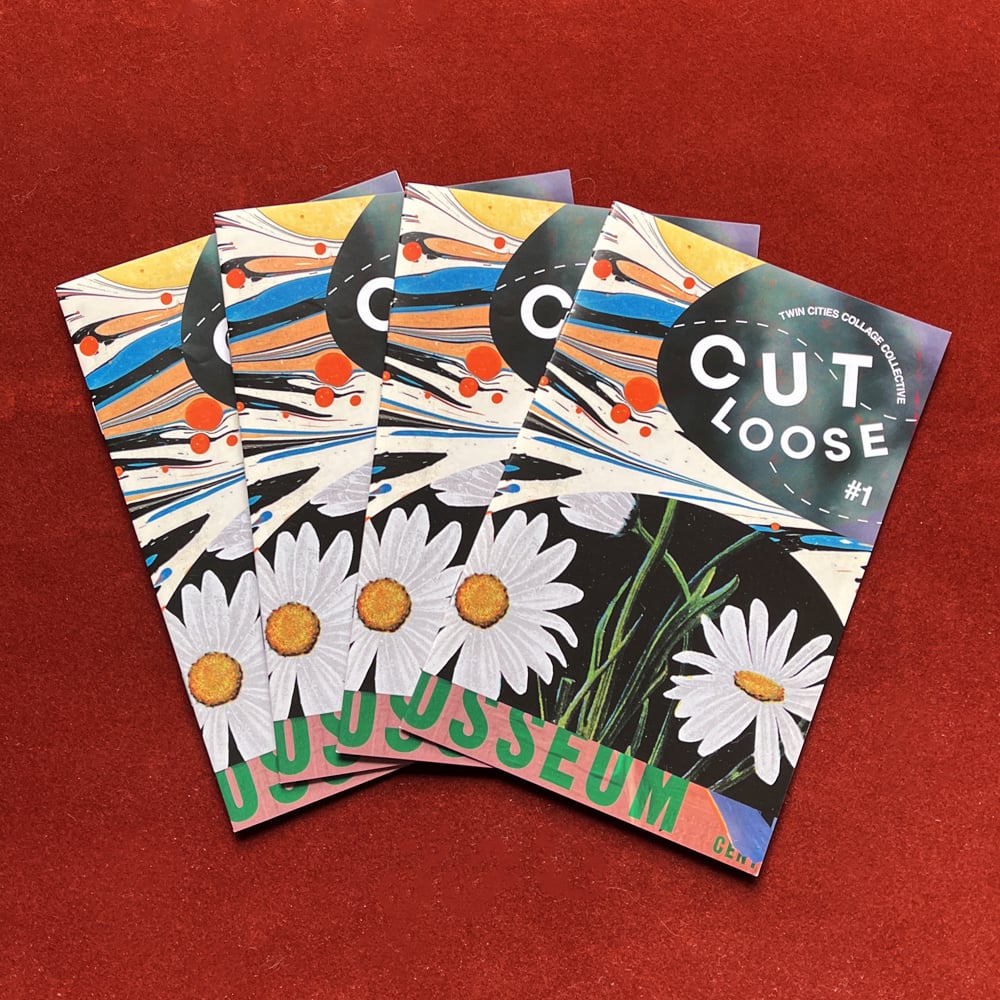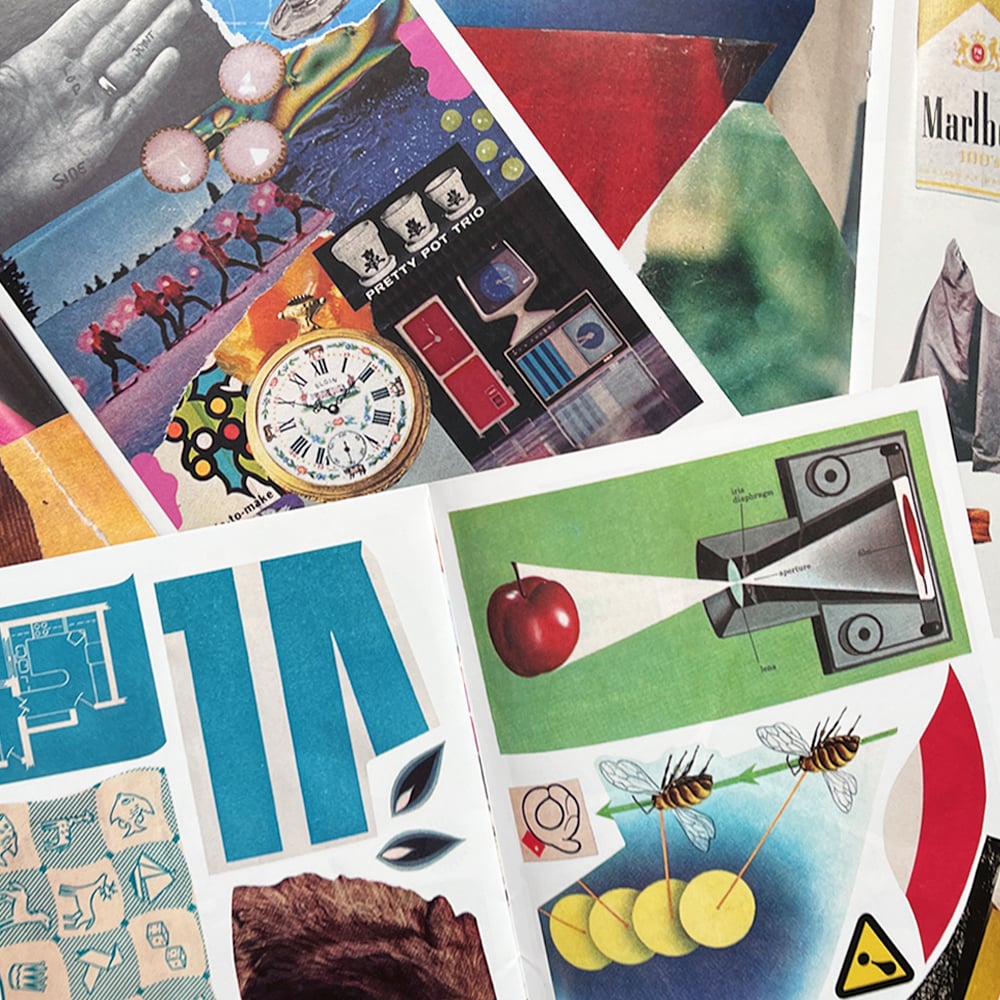 In celebration of World Collage Day 2022, members of Twin Cities Collage Collective worked together to create a booklet of cut-out pages and collage material to share with the community. Cut-up pages were contributed by Ben DiNino (@biblioexcavations), Kathleen Royster (@glo0sticker), Brado (@hmmonmyway), Madeline Rose (@mattrose.collage), Scott Neff (@theimagebutcher) and allison anne (@allisonannecollage)
We invite you to share the work you make with Cut Loose #1 on social media with the hashtag #CutLooseTCCC to connect through collage and meet other artists! Work made with the zine will be regularly shared on Instagram and Twitter, so be sure to use the hashtag!
Follow us on Instagram at @twincitiescollagecollective to learn about further projects and activities involving this zine! We will be releasing information about opportunities and activities soon.
+++
• Full-color, saddle-stitched zine measuring 5.5 x 8.5 inches
• 24 glossy pages of images, textures and color carefully curated by six members of Twin Cities Collage Collective
• Cut, tear, glue, tape, remix and have fun! This zine is meant to be shared and enjoyed! We can't wait to see what you create!
• This zine is being offered at a sliding scale. See below for more information.
+++
A note about sliding scale pricing: Twin Cities Collage Collective has an ongoing goal of expanding access to diverse, quality collage material to support discovery and exploration of this art form. To help with this goal, copies of Cut Loose #1 are being offered on a sliding scale. By purchasing a copy of this zine at the amount that fits your budget, you are making it possible for us to donate copies into the community, expand access to collage material, and continue our programming. TCCC is a grassroots, volunteer-led community group, and revenue from projects like this is used to sustain projects such as our Collage Materials Scholarship.
+++
Additional credits:
TCCC logo design: Scott Neff (@theimagebutcher)
Publication management, graphic design & layout: allison anne (@allisonannecollage)
Visit us on Instagram to learn more about the project: instagram.com/twincitiescollagecollective