ADDITIONS COLLAGE CARDS: DELUXE SET (96 CARDS)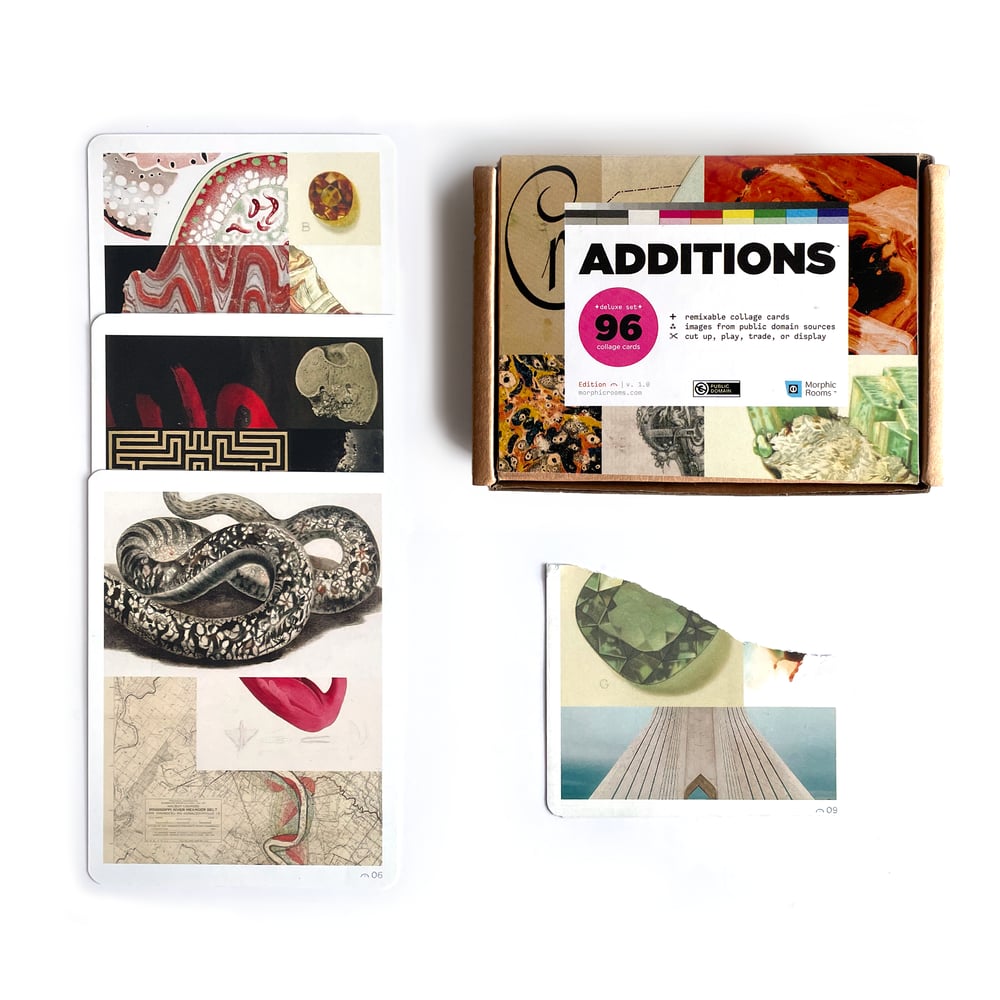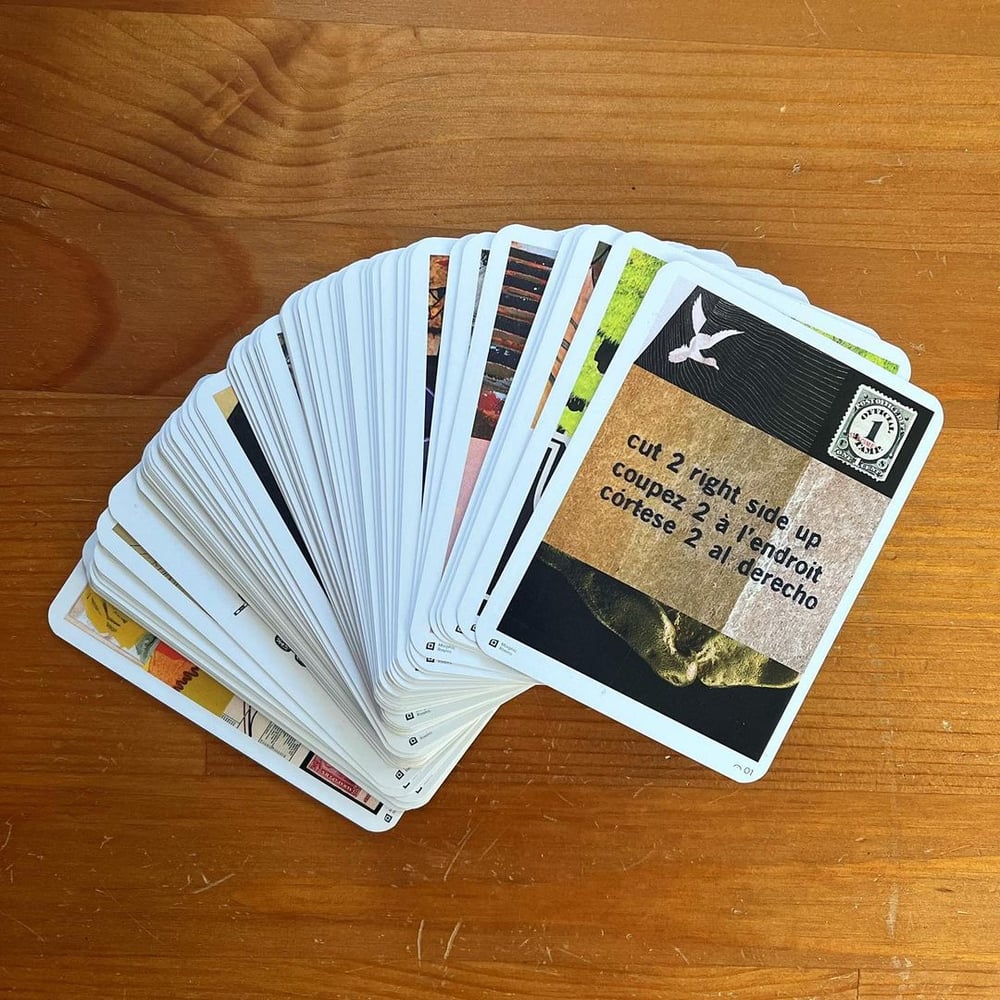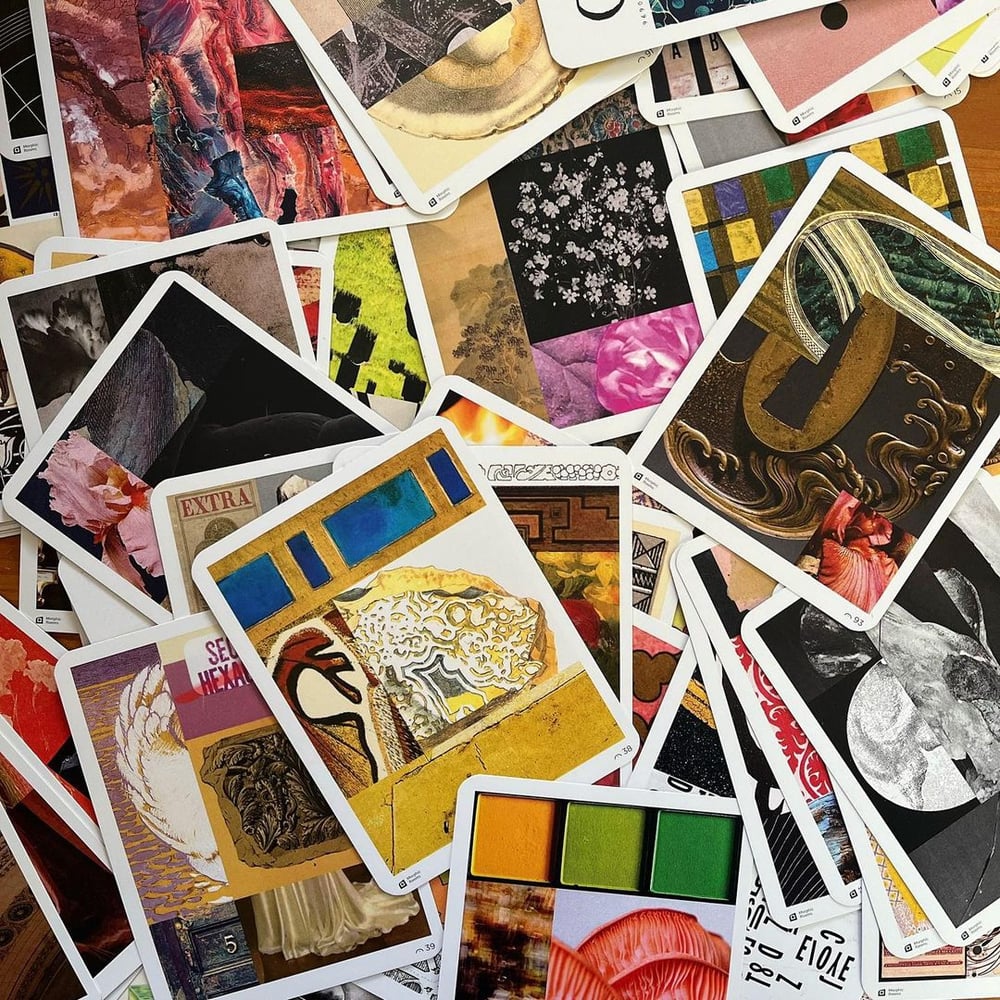 + ADDITIONS are "collage cards"— cards featuring images and textures laid out in formally elegant arrangements, curated by the collaborative duo of allison anne and Jeremy P. Bushnell.
✁ The cards (3"x4") are beautiful enough just to collect on their own, but they are designed for creative reuse! Cut them up, tear them apart, glue them together, add them to your art materials, remix them a hundred different ways. All the content was either sourced from or has been donated to the public domain (CC0), so the imagery is free for you to use or share, without restriction.
♣ They're also a game, where the winner is the player who can best spot unexpected similarities and patterns across the cards. This set contains enough cards for a four-player game, and rules are included. Ages 12 and up.
+ This pack contains 96 cards—a complete run of the first official series—in a sturdy hand-decorated box. No two cards in the box are alike. It also comes with a sticker, a postcard, and a free minizine showcasing possible uses of the cards.
❂ Please visit morphicrooms.com and scroll to the bottom of the page to read the ADDITIONS third-party license and terms of use.
• Morphic Rooms is a collaborative collage laboratory founded in 2021 by allison anne (they/them) and Jeremy P. Bushnell (he/him). They produce layered, abstract work that utilizes systematic parameters, creative rulesets, chance operations, and collaborative interplay as tools for radically reimagining a collection of images, texts, ephemera, and detritus, drawn from centuries of cultural accretion and mechanical reproduction.