WRAPPED BLOCK #1 by Morphic Rooms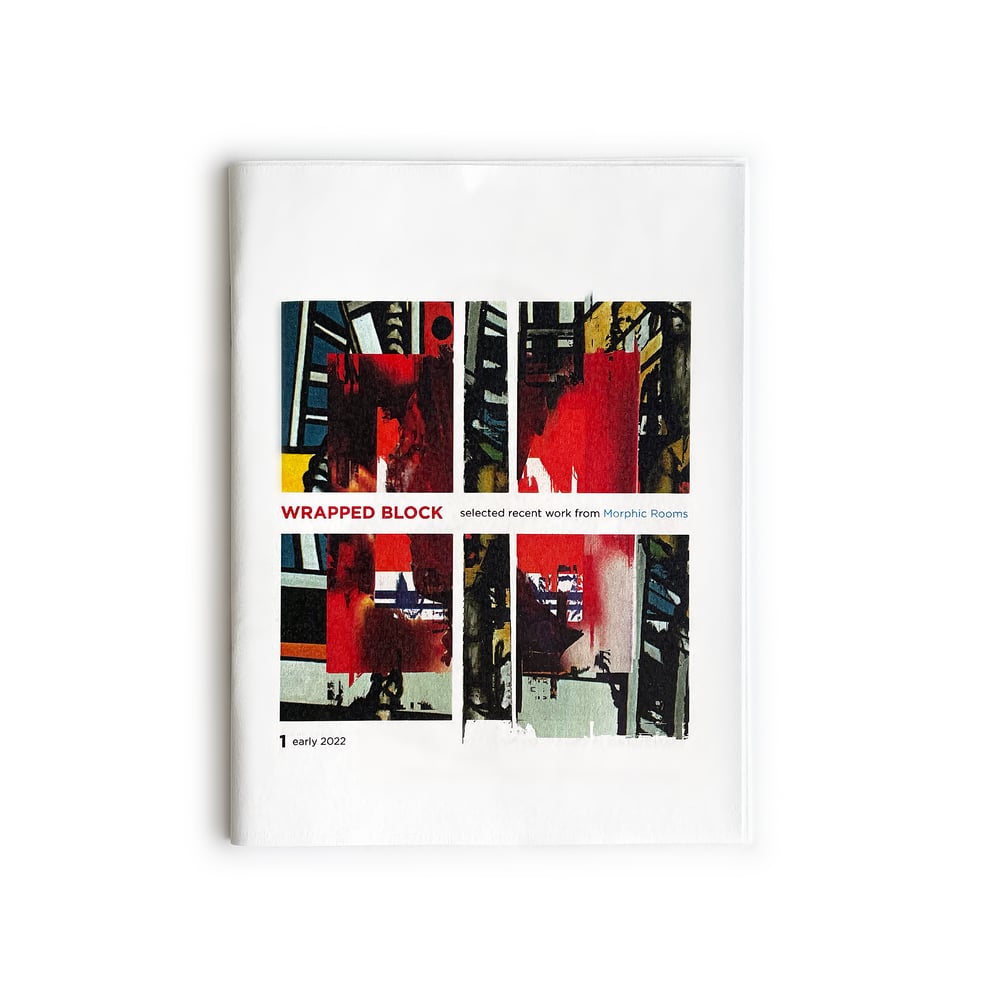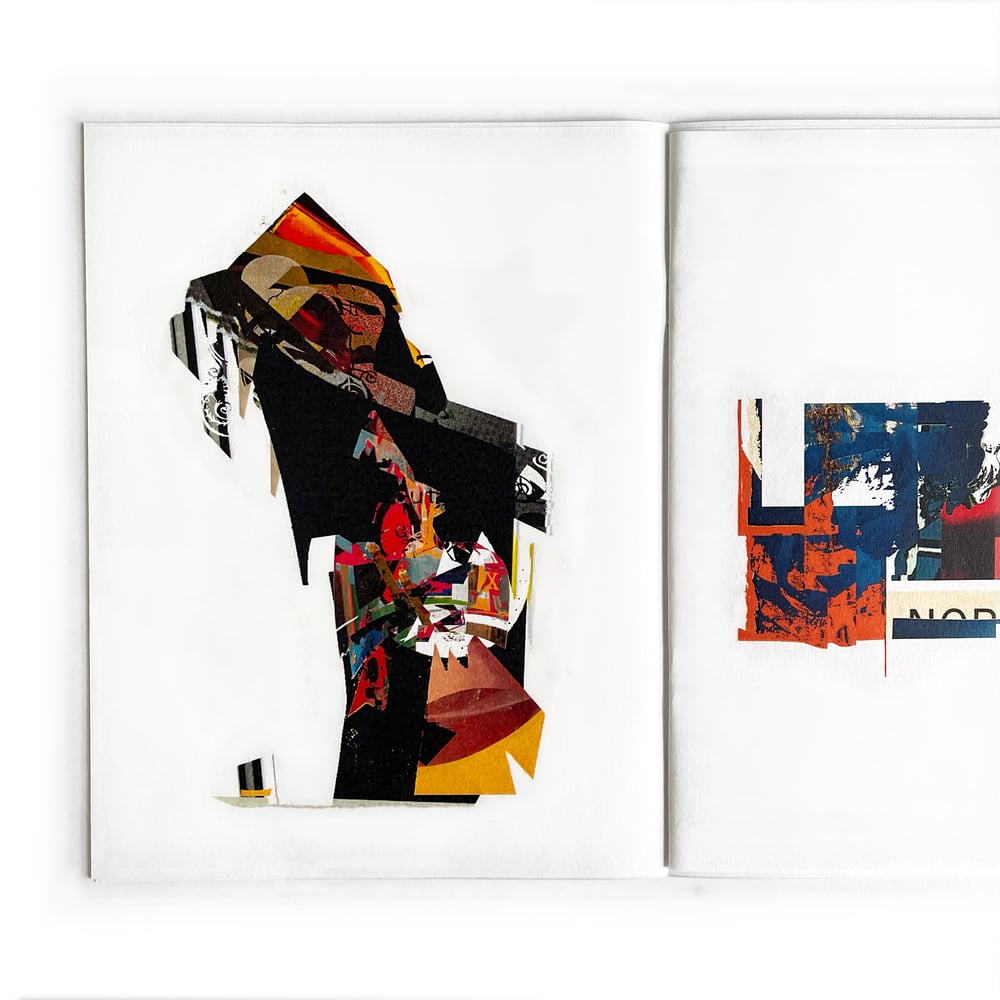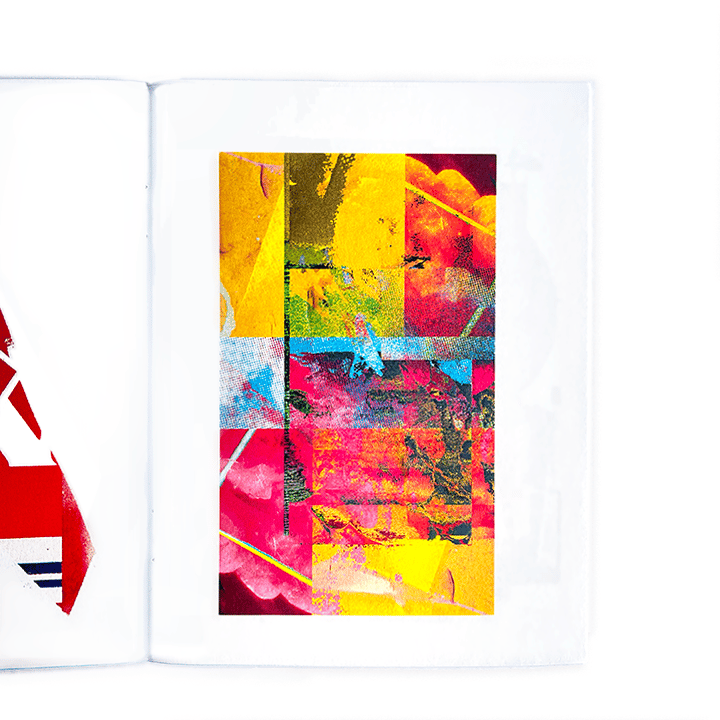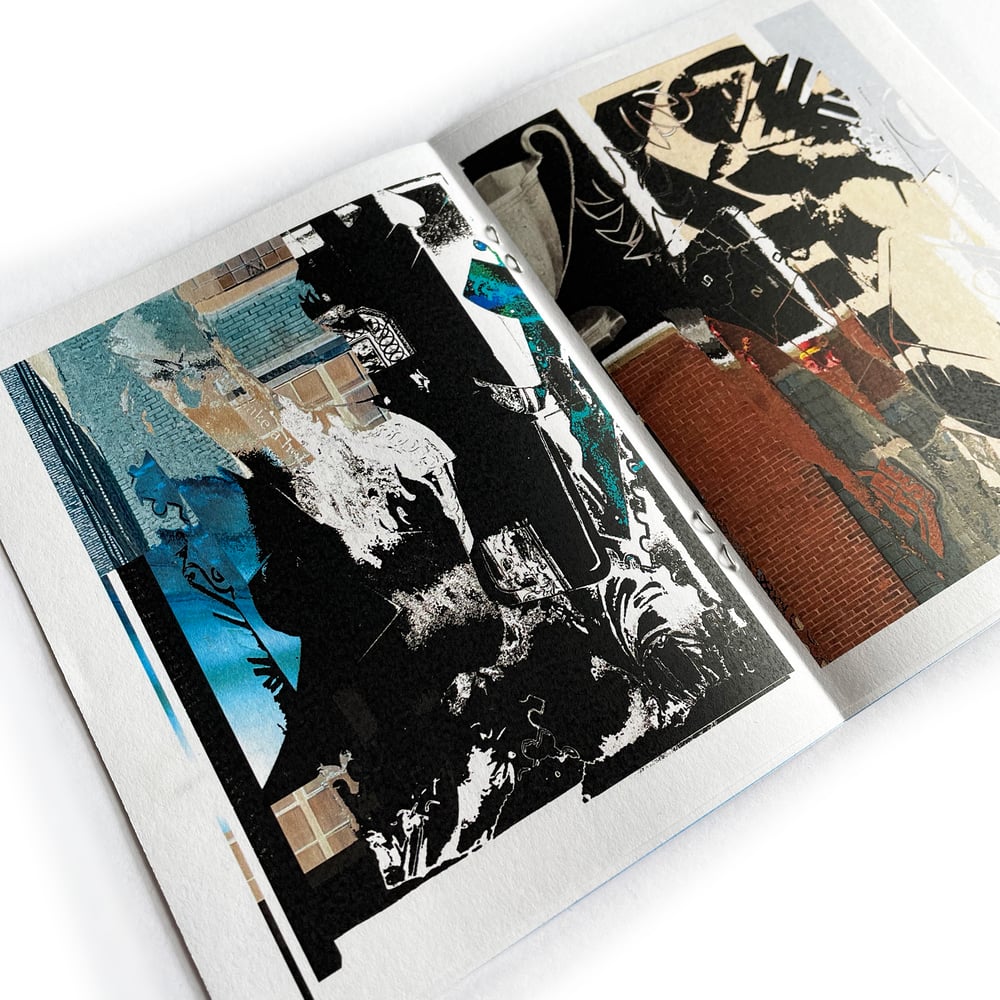 New zine from Morphic Rooms, compiling work from the first half of 2022 that is uncollected elsewhere. Delectable geometries and disintegrating grids—this collection showcases cutting edge work from this evolving partnership. Priced at $4, it makes a perfect entry point for the curious. Quarter-size zine, 20 full-color pages.
Morphic Rooms is a collaborative collage laboratory founded in 2021 by allison anne (they/them) and Jeremy P. Bushnell (he/him). They produce layered, abstract work that utilizes systematic parameters, creative rulesets, chance operations, and collaborative interplay as tools for radically reimagining their deep collection of images, texts, ephemera, and detritus.