SEVEN POINTS FOR A COMPUTER-CRITICAL COMPUTER ART by Sarah GHP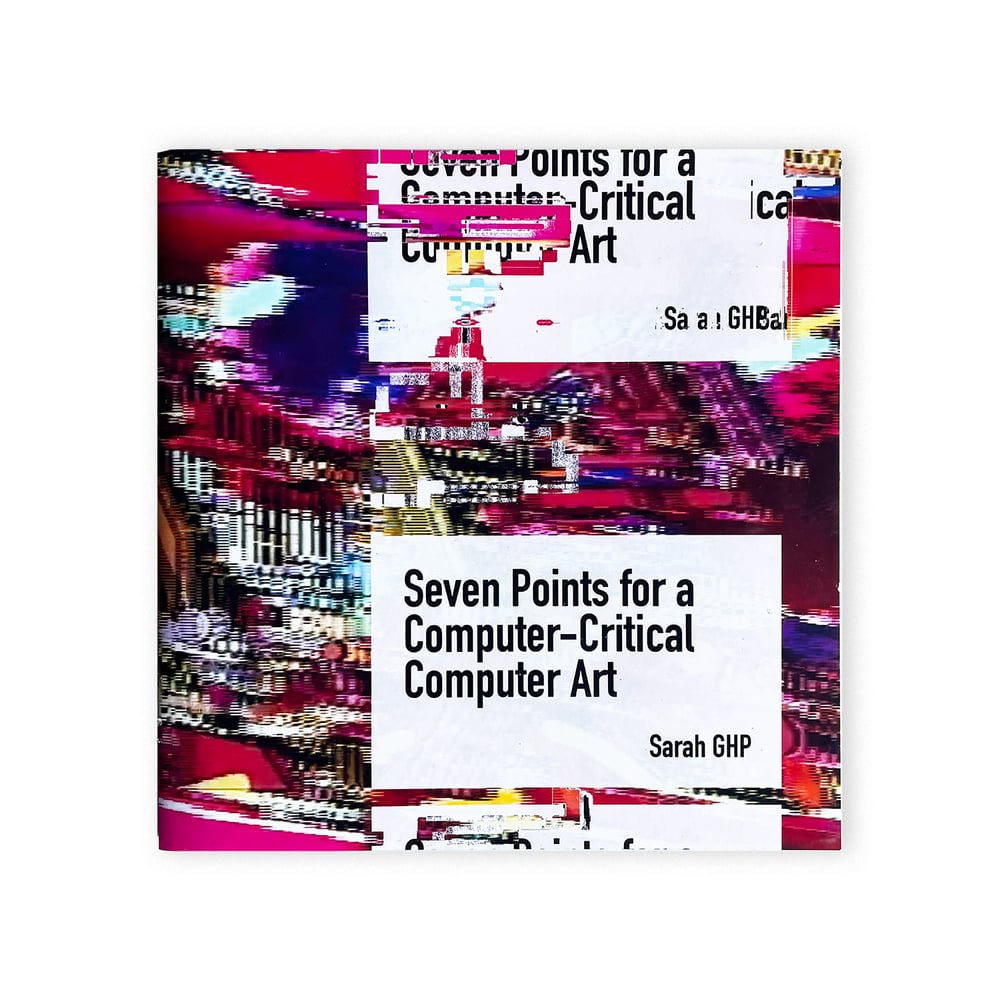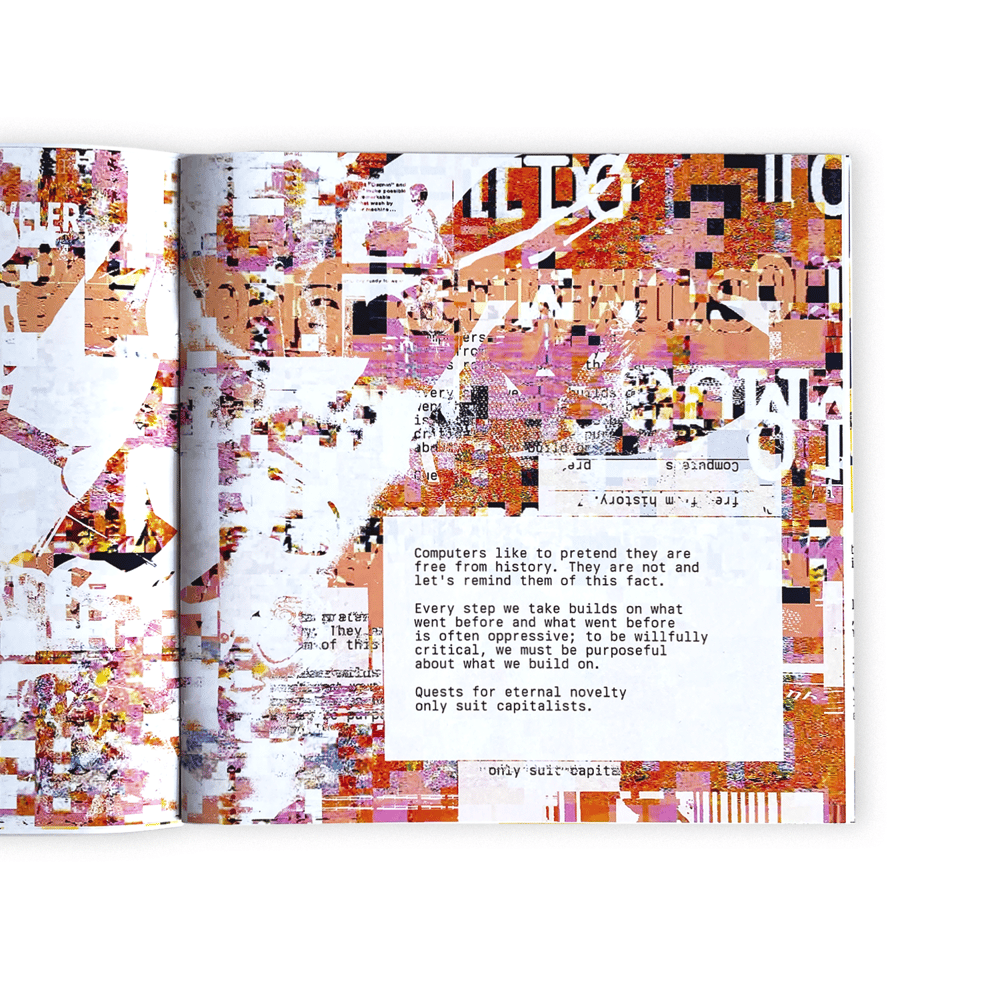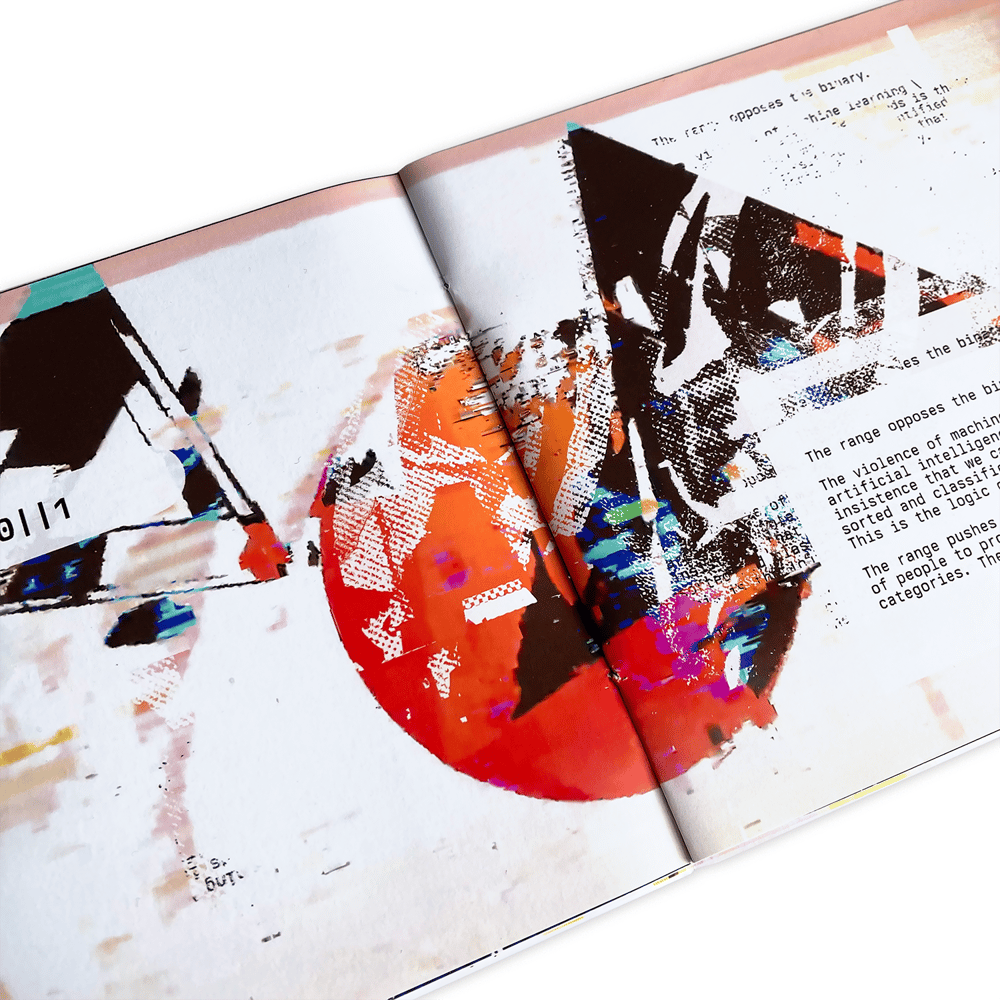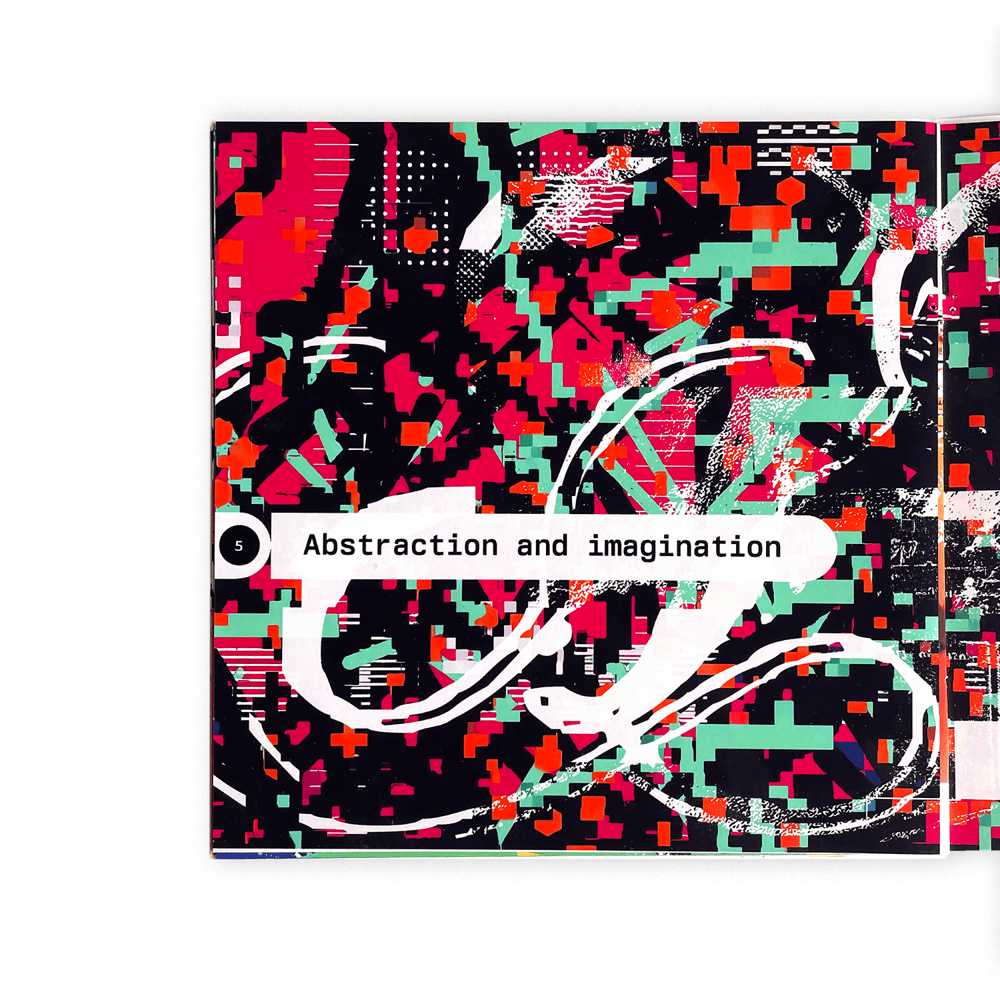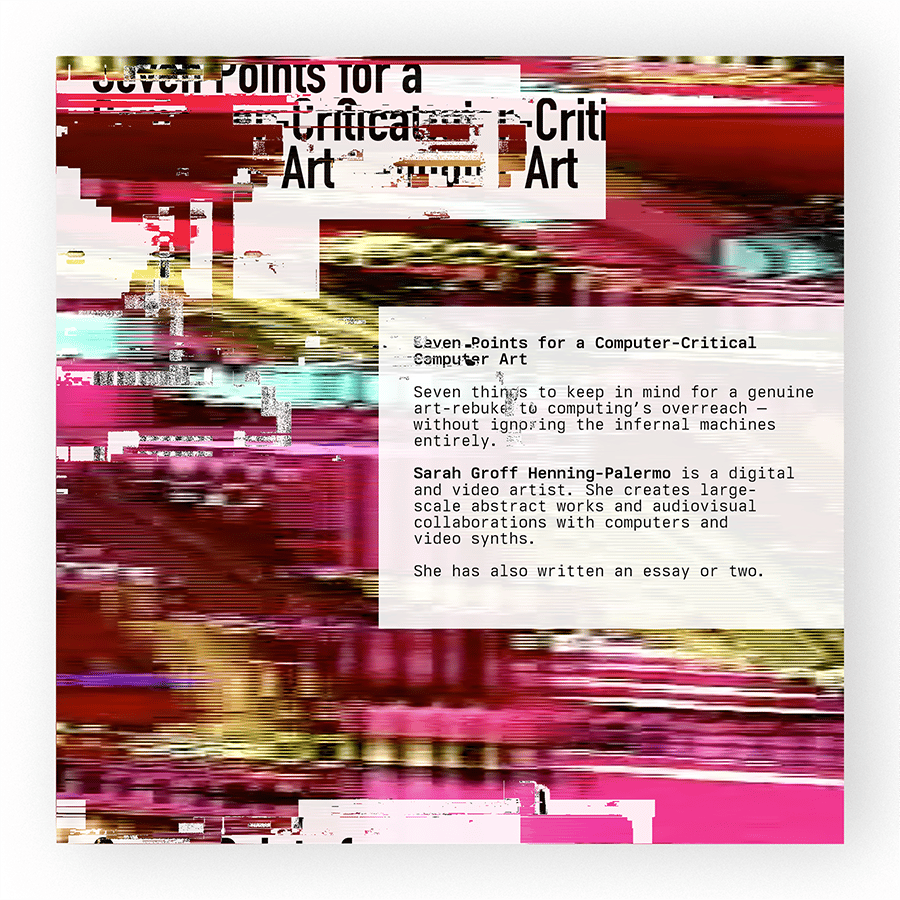 In this striking pamphlet, Sarah GHP offers up seven points critiquing computing's overreach—and pairs them with her own vivid digital works. A potent "art-rebuke" to tech-industry novelty that also serves as a eyepopping fullbleed realization of the work that can result when we are "purposeful about what we build on."
20 pages, 5"x5", printed on ultra-luxe 40 lb. matte paper, trimmed and assembled by hand. Produced as Nonmachinable 008, in a hand-numbered edition of 60, with book design and layout by Jeremy P Bushnell and allison anne.
Sarah Groff Henning-Palermo is a digital and video artist. She creates large-scale abstract works and audiovisual collaborations with computers and video synths. She has also written an essay or two.