PAPER GARDEN by Jam Doughty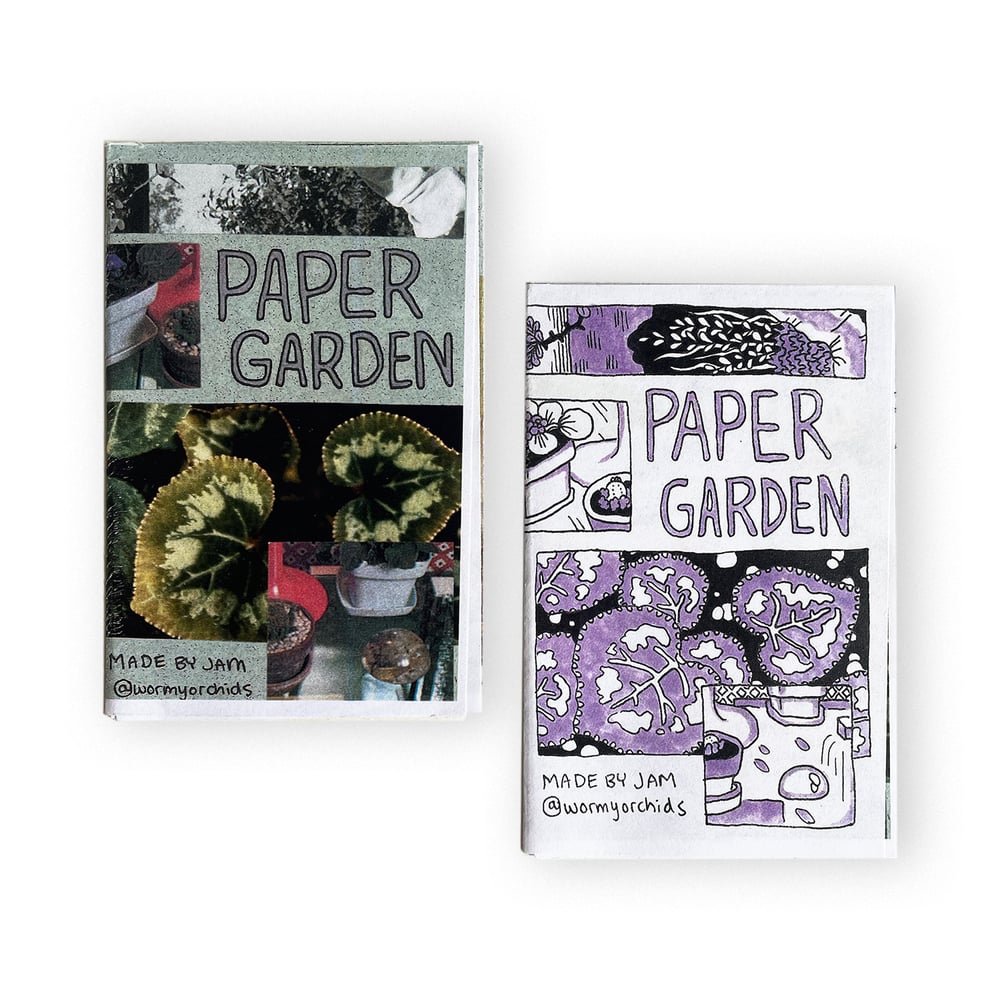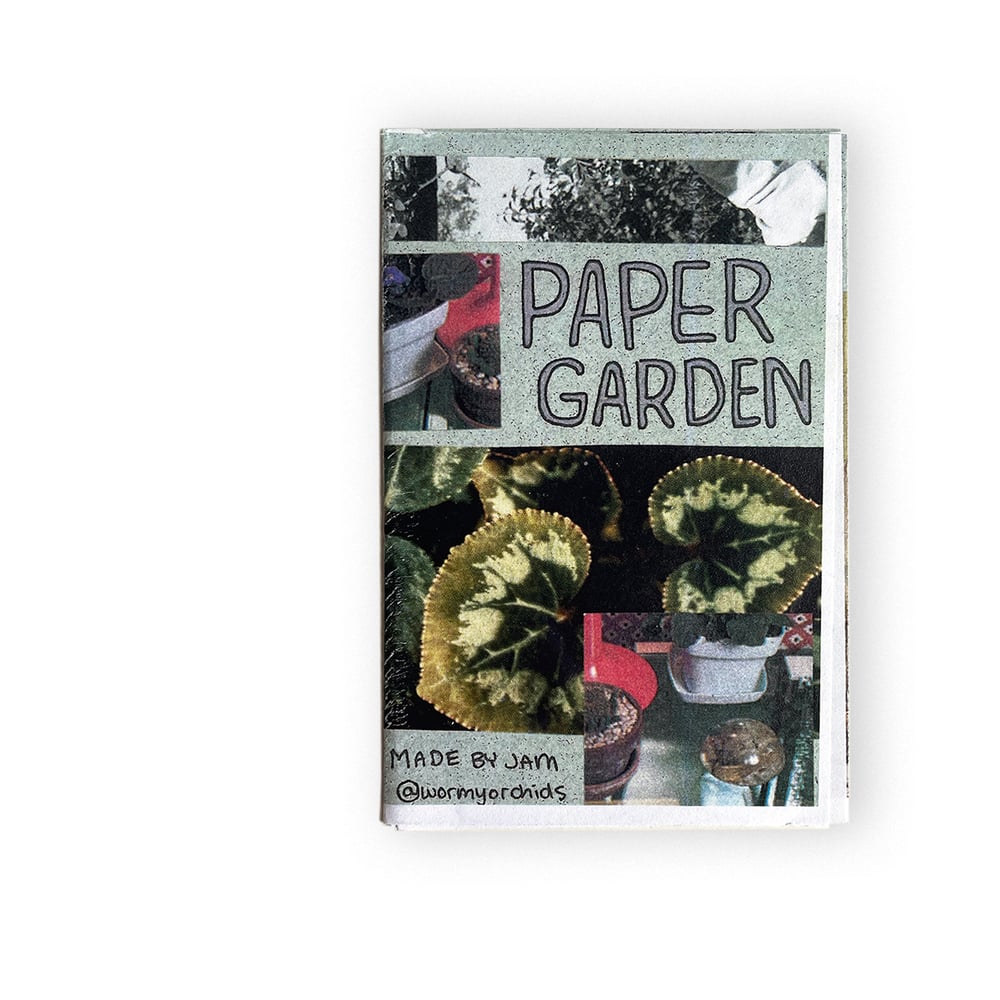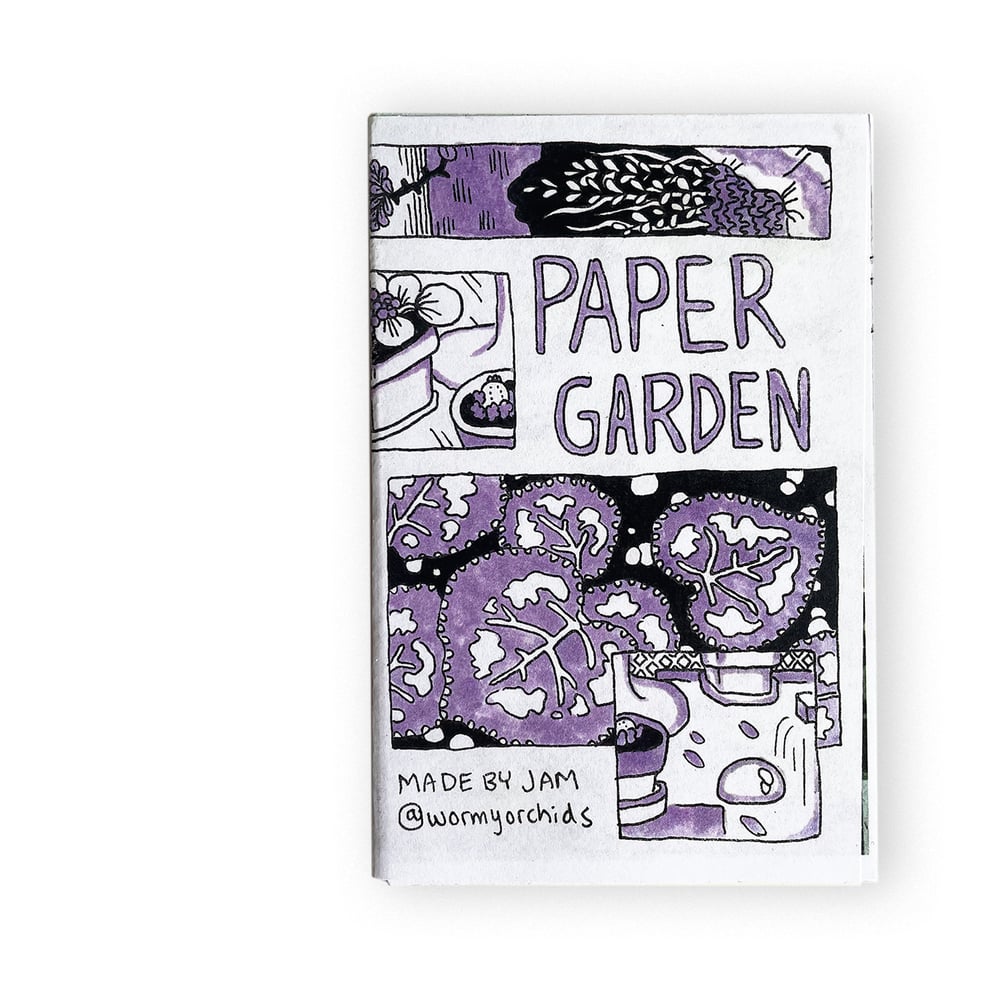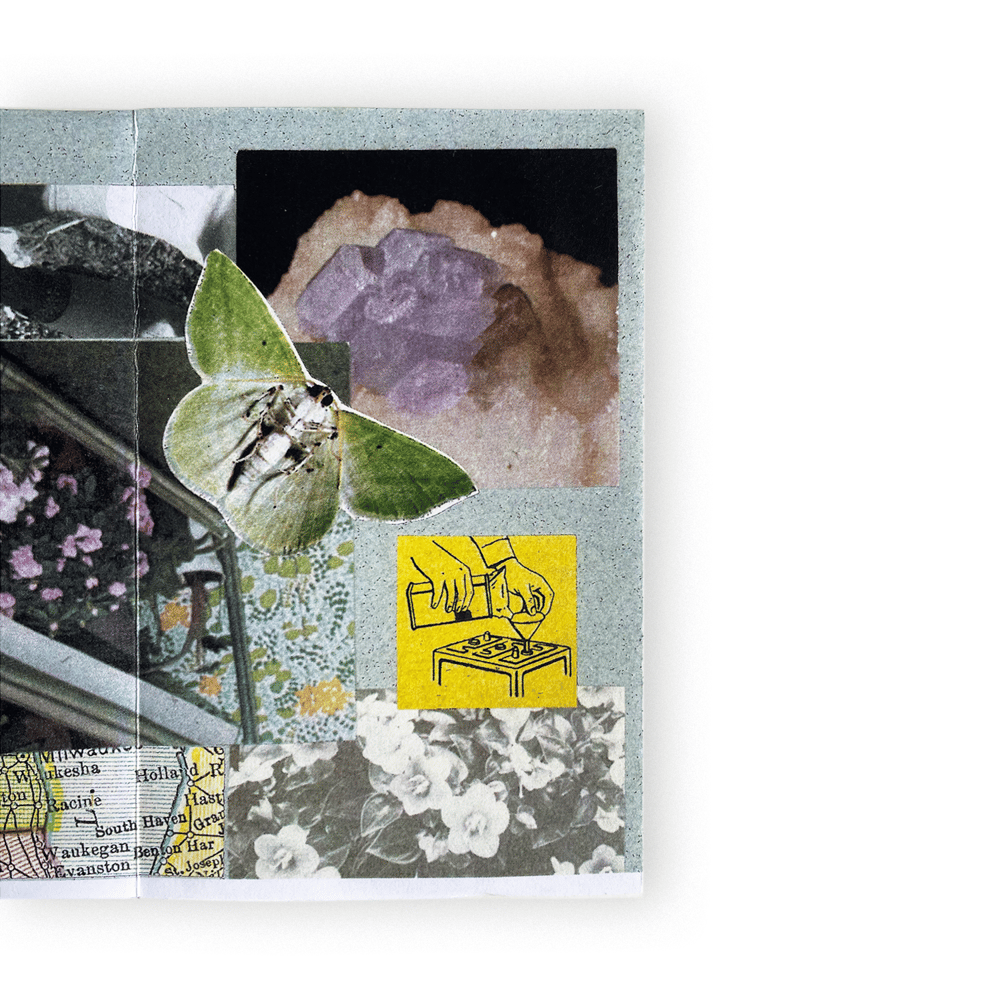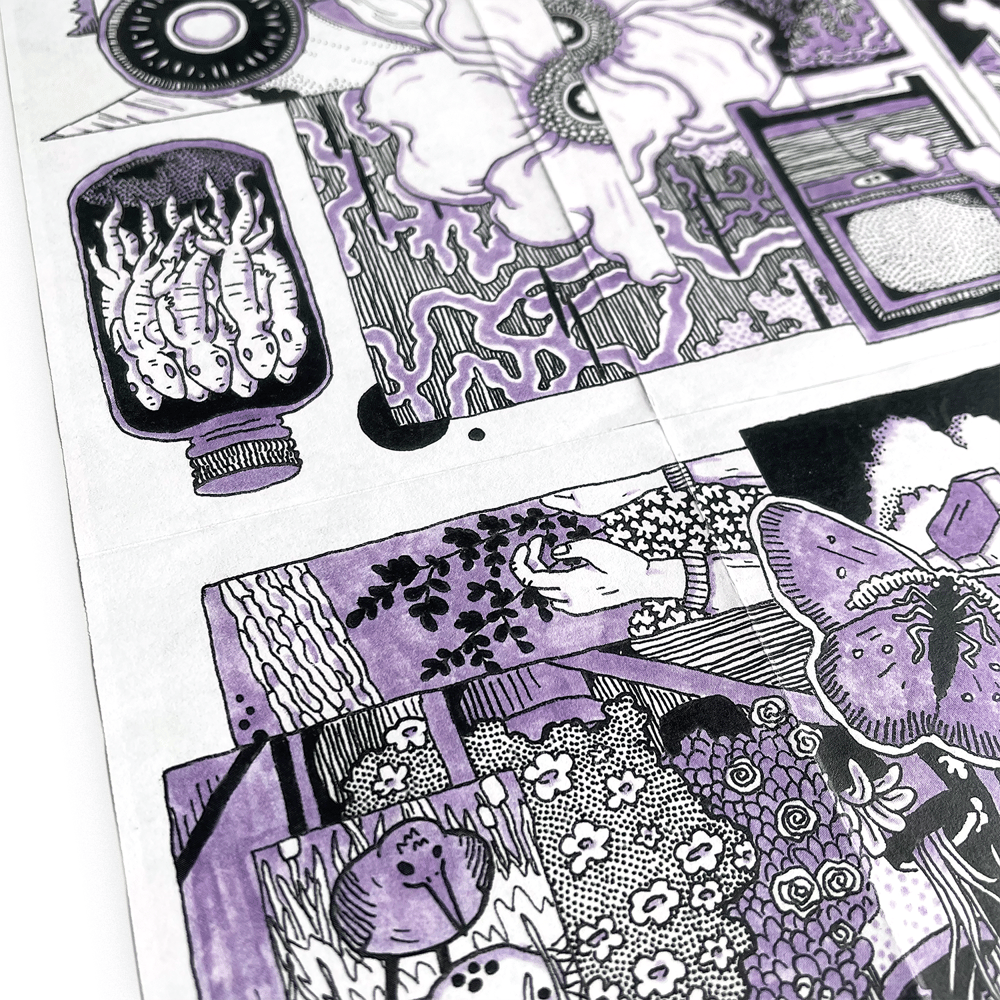 Reversible zine from Jam Doughty. One side is a full-color paper collage: plant parts, birds, snippets of technology and natural formations. The reverse side is a drawing of that collage, enacted in Jam's signature clean line art style and reproduced in two colors. This joins DUSTY PETALS, available elsewhere in the shop, as another fine exploration of Jam's unique "illustrated collage" style.
Jam writes: "The imagery ended up coalescing around the feeling of efforts to spend time with plants, animals, and ecosystems while stuck inside."
Jam lives in Chicago with their partner, their pet snake Cromis, and their bike, Pizzaboi. They draw creatures, plants, buildings, things I find in the street, and collages of found paper ephemera. They aim to make art that helps people see themselves as part of an ecosystem.