ILLUSTRATED COLLAGE & NATURAL HISTORY by Jam Doughty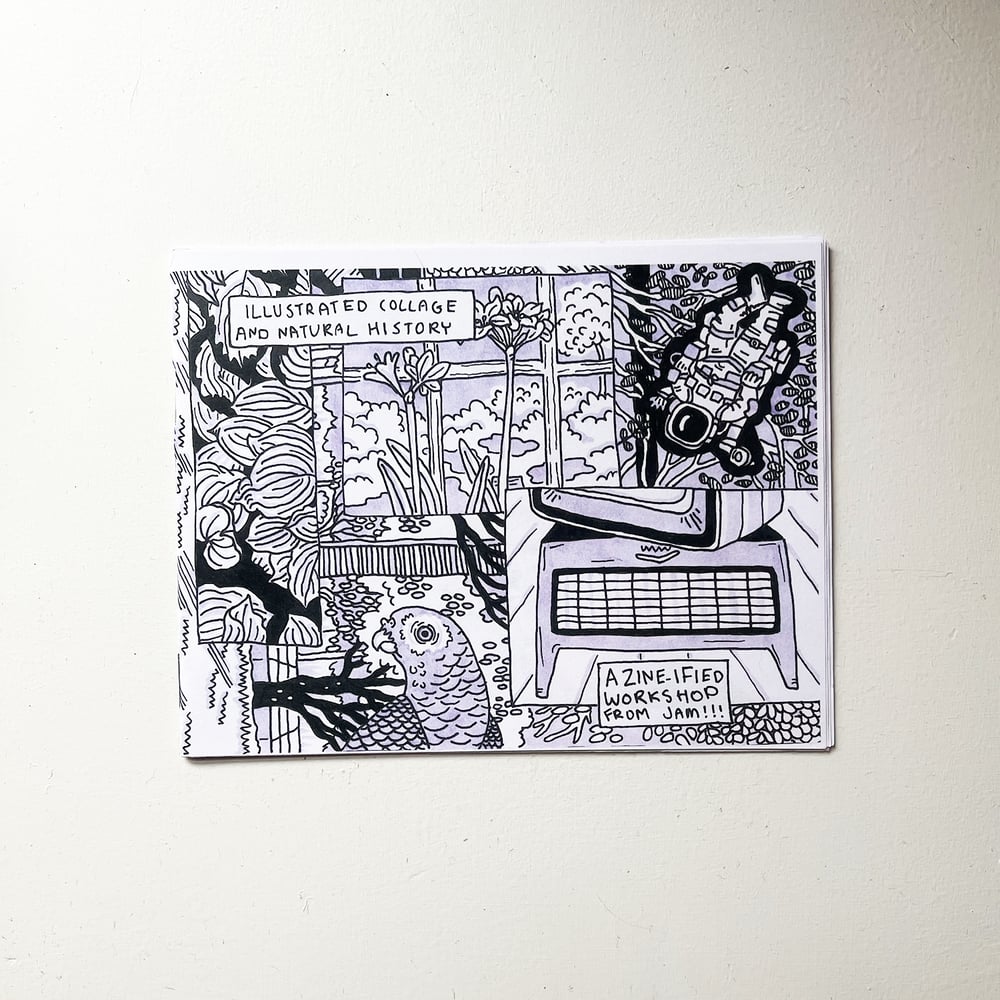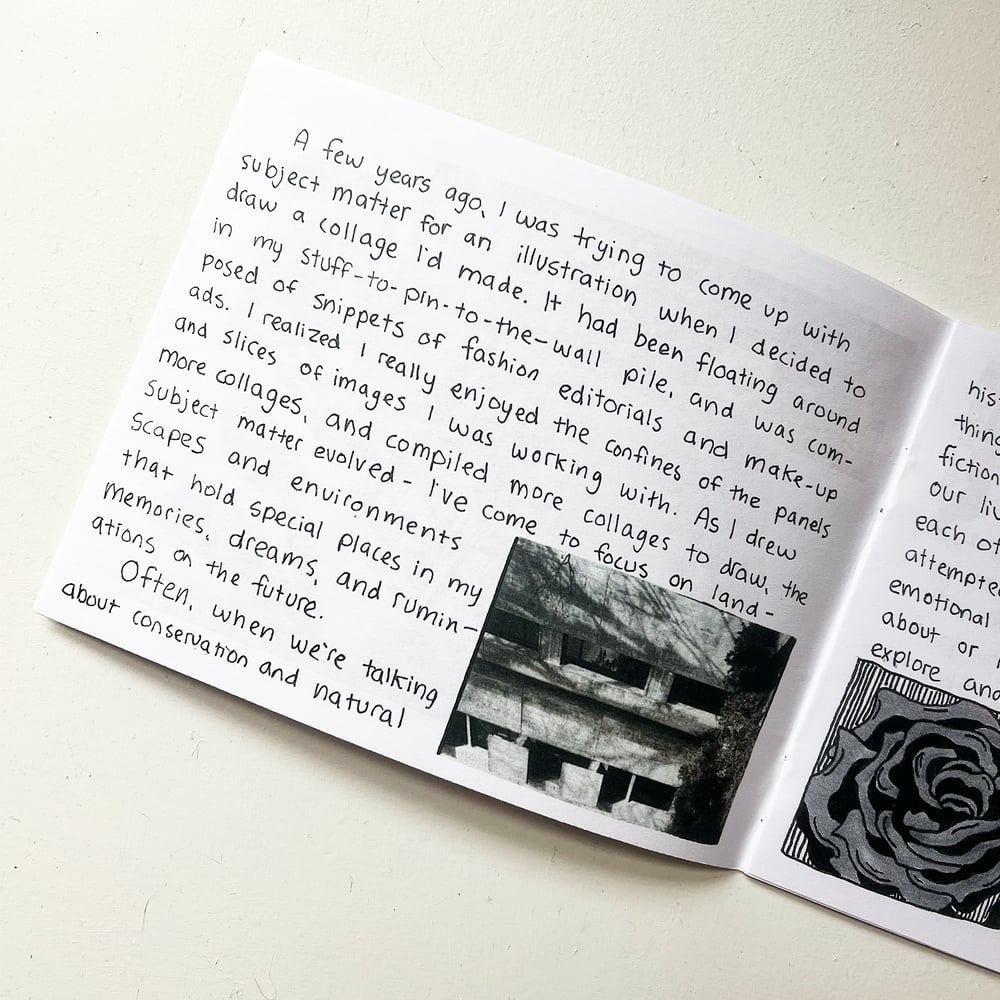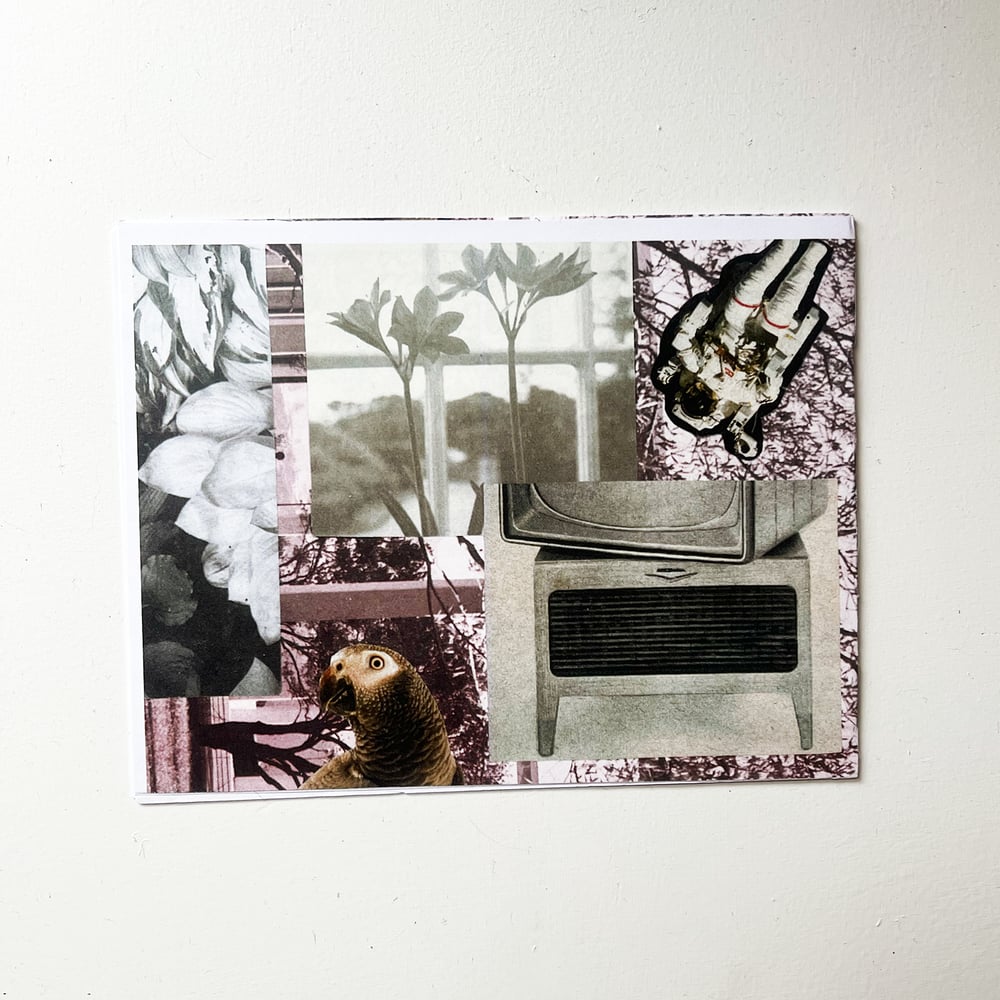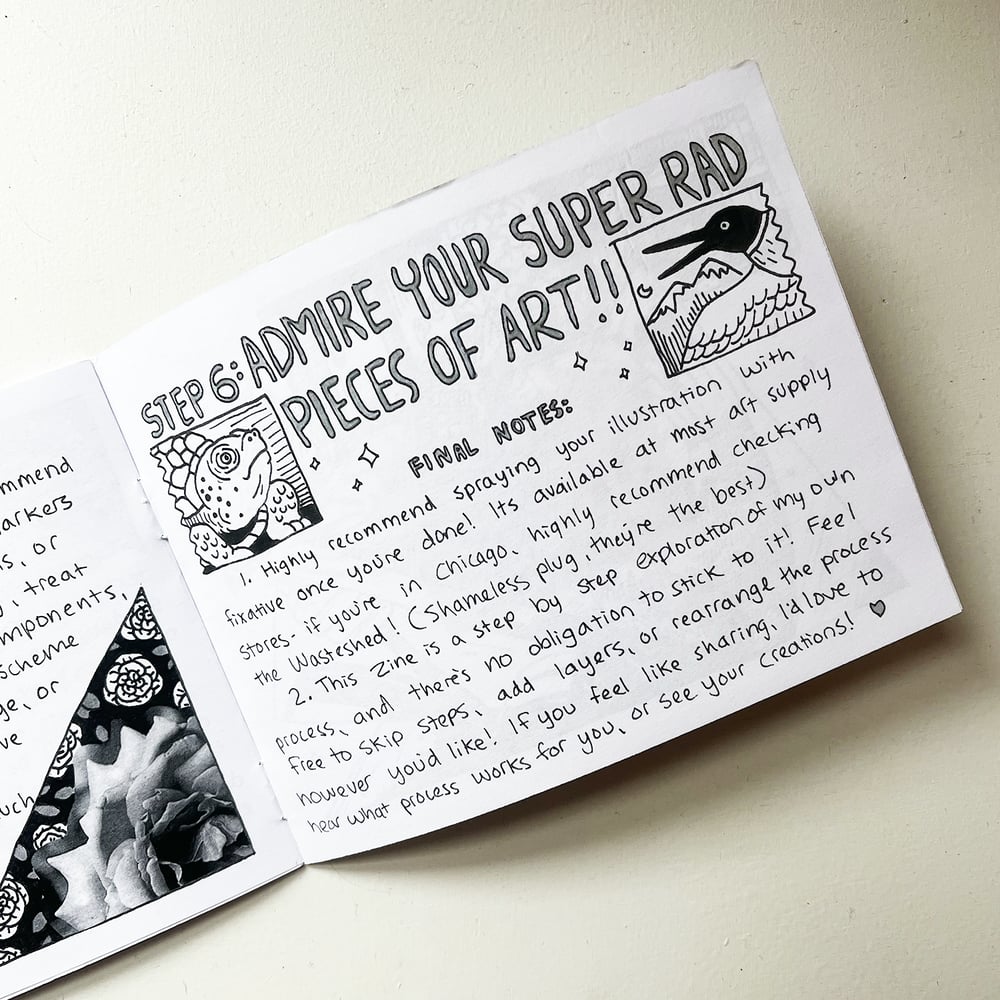 Jam writes: "This is a zine-ified version of a workshop on making collage illustrations! Collage illustrations are a style I've been working in for several years that I think other folks might enjoy trying! In the workshop (and the zine!) I share how I started making them, the process I use, and some pointers and things to keep in mind for each step. The zine also includes some illustrations and collage bits, including creatures, flowers, art tools, and a gardenscape!
The zine is 5.5 by 4.25 inches on white copy paper, bound with staples. The covers and inside cover are printed in color, with the rest in black and gray."
Jam lives in Chicago with their partner, their pet snake Cromis, and their bike, Pizzaboi. They draw creatures, plants, buildings, things I find in the street, and collages of found paper ephemera. They aim to make art that helps people see themselves as part of an ecosystem.