FILLING THE VOID by Jessica C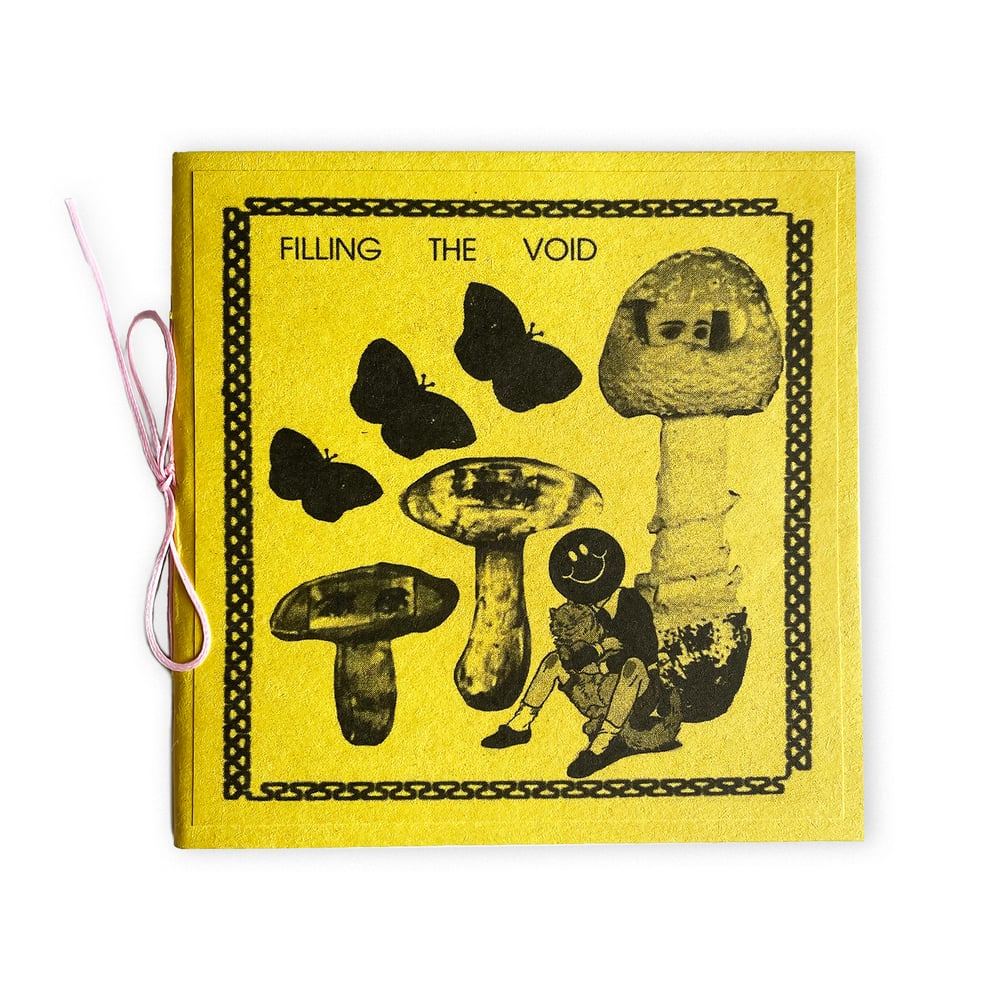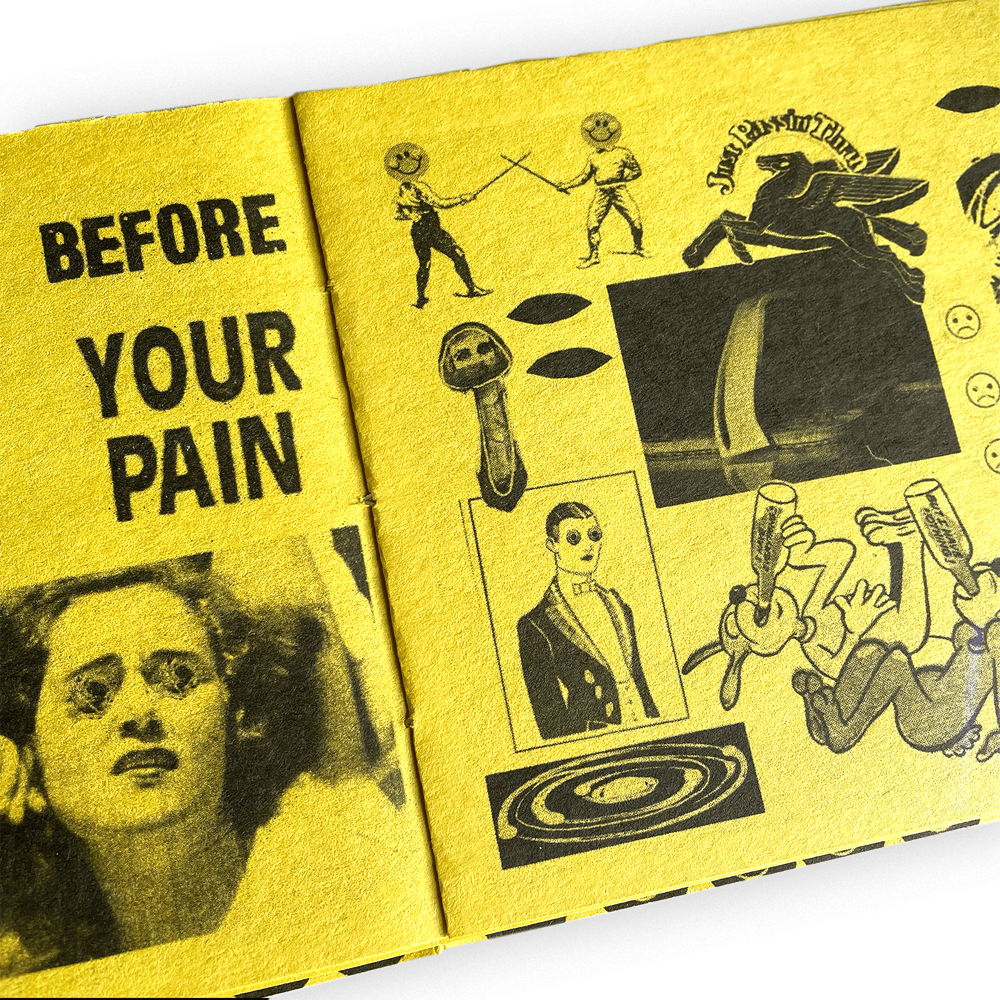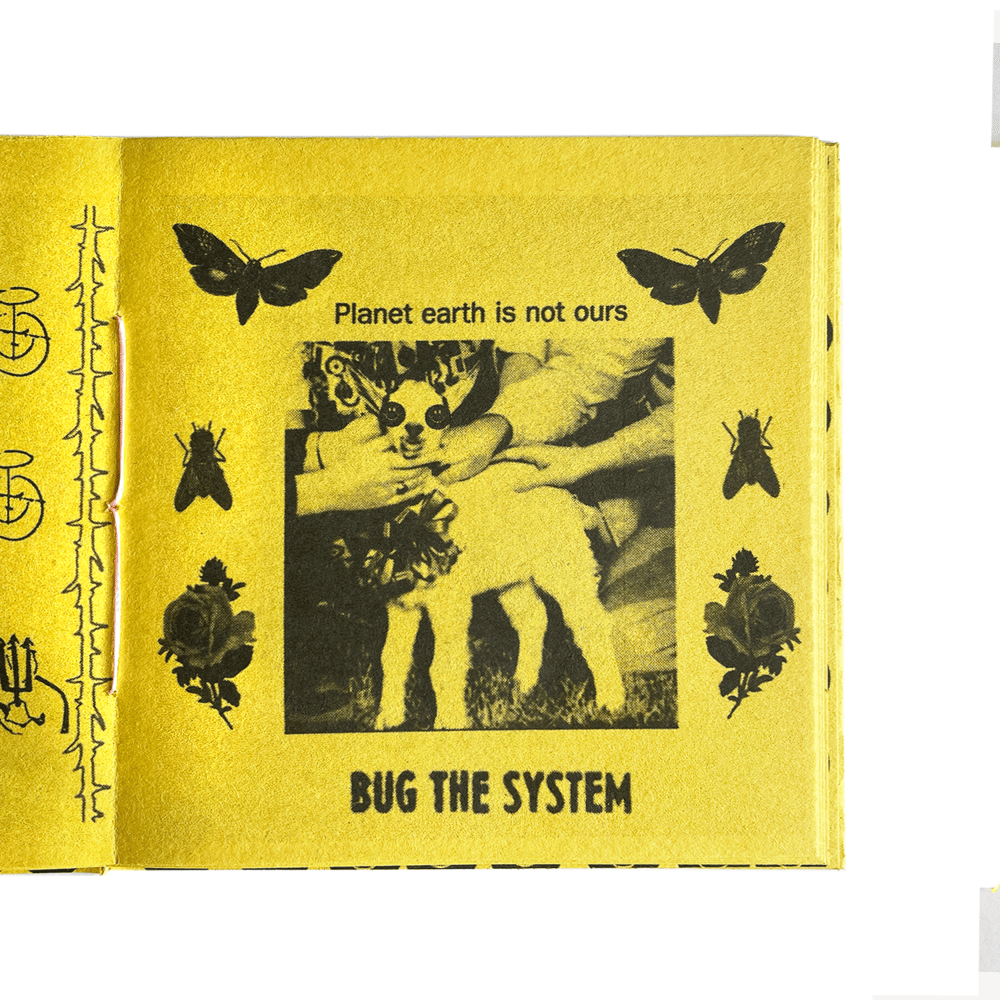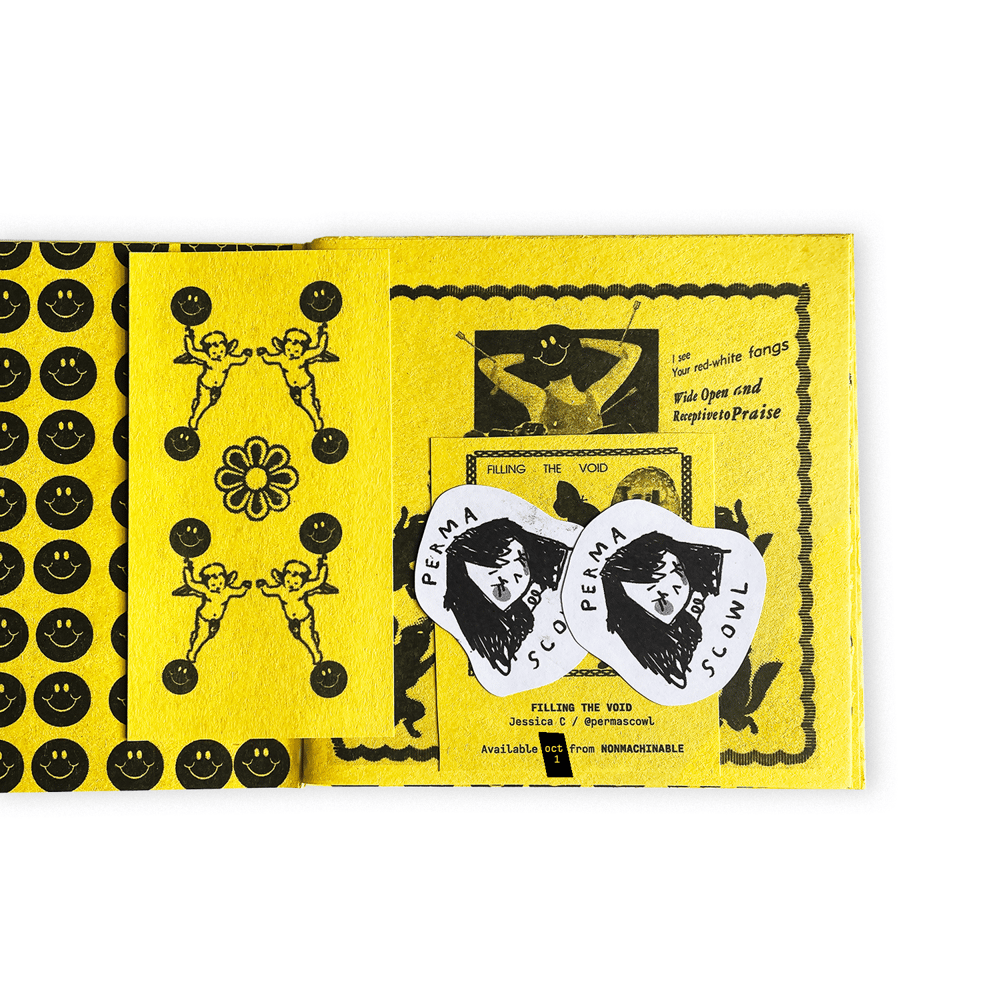 Available now! It's FILLING THE VOID, by Jessica C—a tour through the cryptic symbology of this Charlotte, NC artist.
A high-intensity sequence of found images (mushrooms, bunnies, smiling faces) arranged into startling configurations charged with portentous meaning.
Produced as Nonmachinable 009 in a breathtaking hand-numbered edition of 40. Our most ambitious publication to date, FILLING THE VOID is 24 pages, with sturdy wrapped tagboard covers, hand-bound with pink waxed bookbinding thread.
Jessica C—@permascowl on Instagram—is a multimedia artist specializing in works on paper. She collects books, magazines, tickets, thread, cards, stickers, and other ephemera, all of which informs her work here. "I see everything I make as part of a story," Jessica writes, "and it's one that's being put together." FILLING THE VOID serves as an unforgettable tour through a few immaculately assembled portions of this storyworld.
Ships with @permascowl stickers and two bookmarks (pictured).