CUPIO DISSOLVI CASTLE by Fergus NM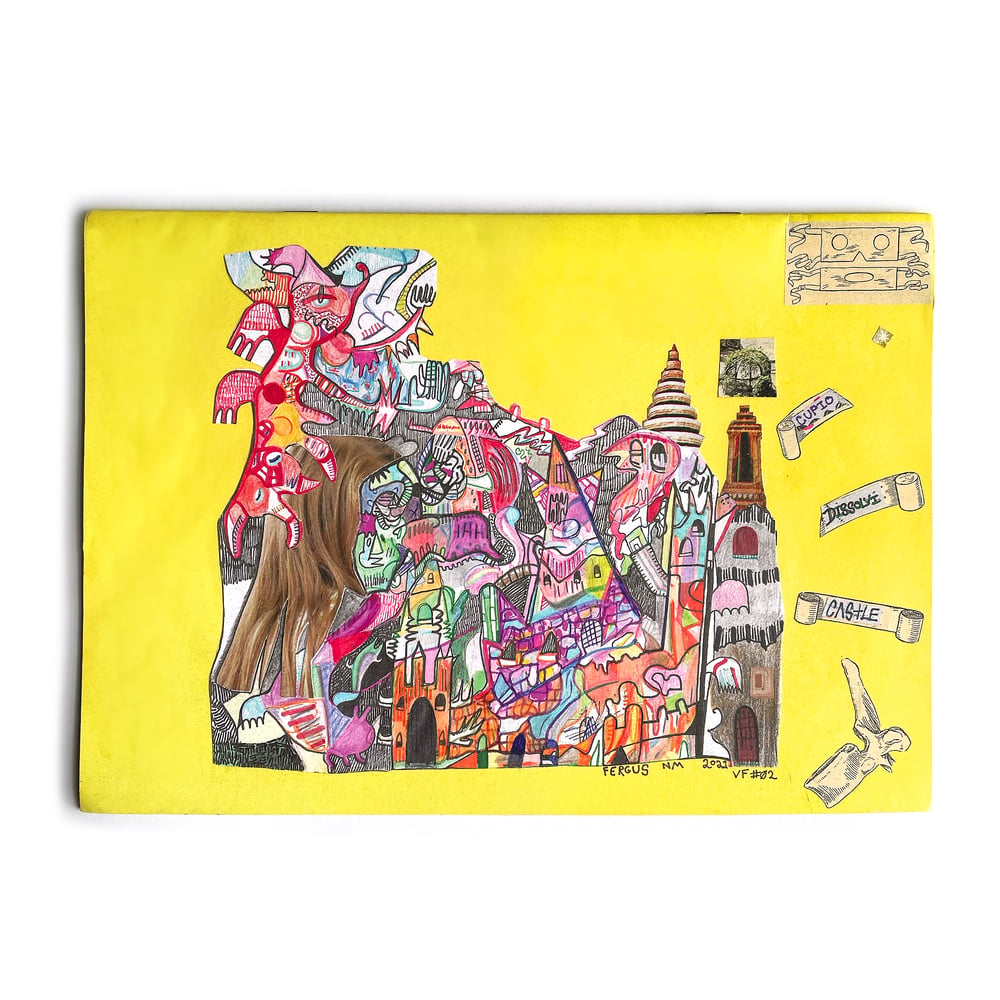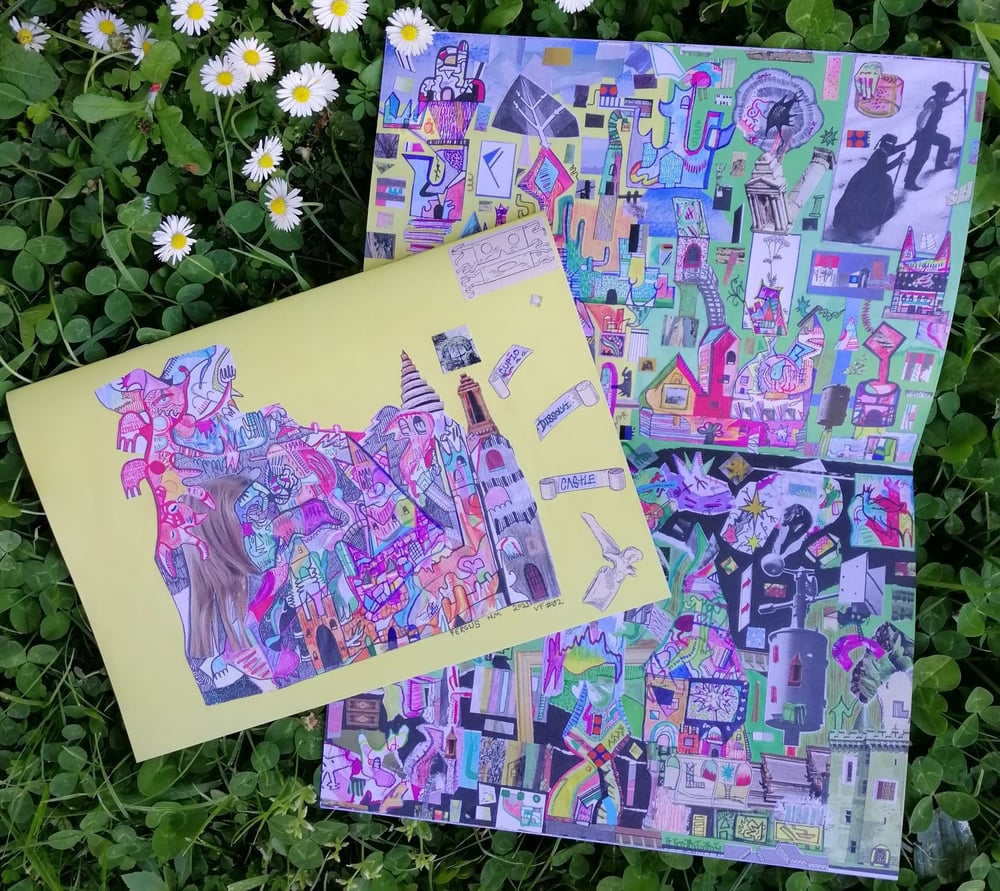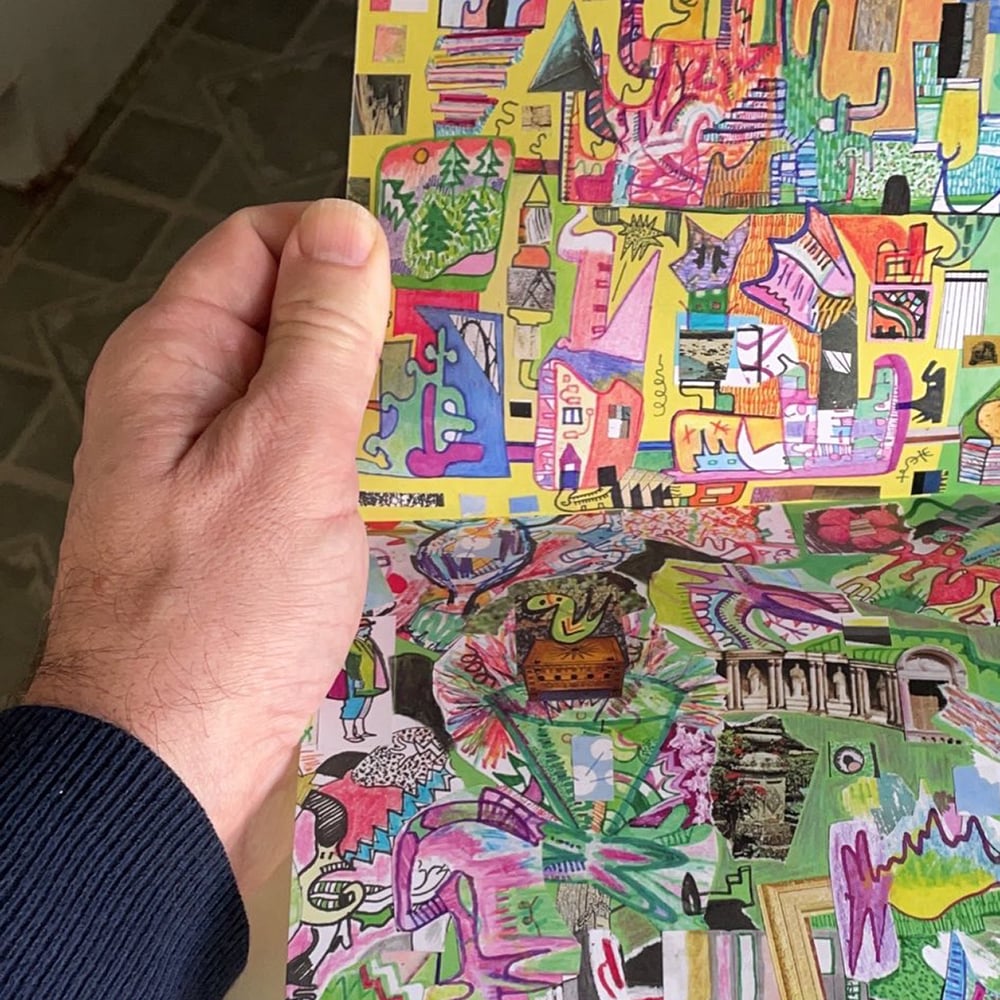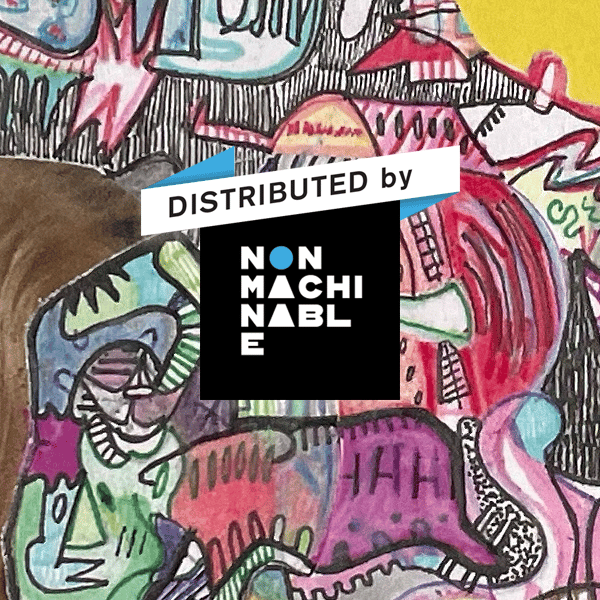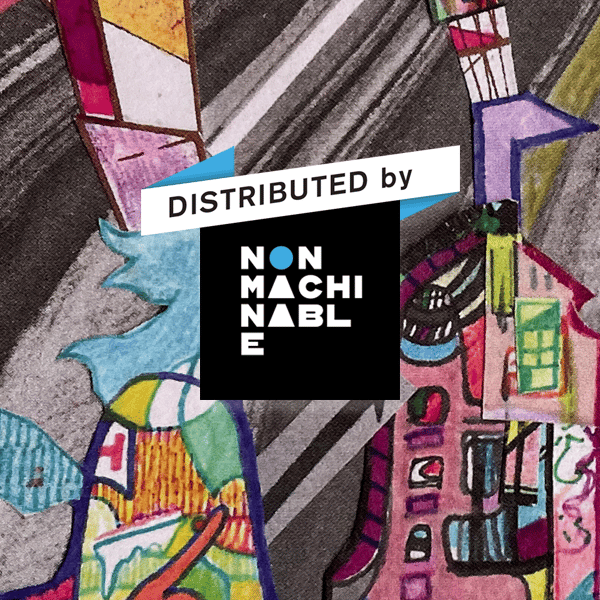 CUPIO DISSOLVI CASTLE is an exploration of dream architecture seen through the lens of Messyism, a joyous meeting of sharpie saturations and fantastically fractured collage. Tired travelers, fatigued pilgrims, dream-burnt youth - they all seek intangible places, strange citadels. CUPIO DISSOLVI CASTLE is the greatest Imaginary Palace of them all.
Fergus Nm, aka FNM is a New Zealand / Kiwi artist creating colorful, surreal, chaotic and psychedelic art in a style he has labelled "Messyism". Also an accomplished musician, Fergus currently makes solo avant garde noise music under his 'NNNC' moniker and also sang in noted metal band 'Bulletbelt' til 2013 and experimental group 'FANZ' until their demise.