DUSTY PETALS by Jam Doughty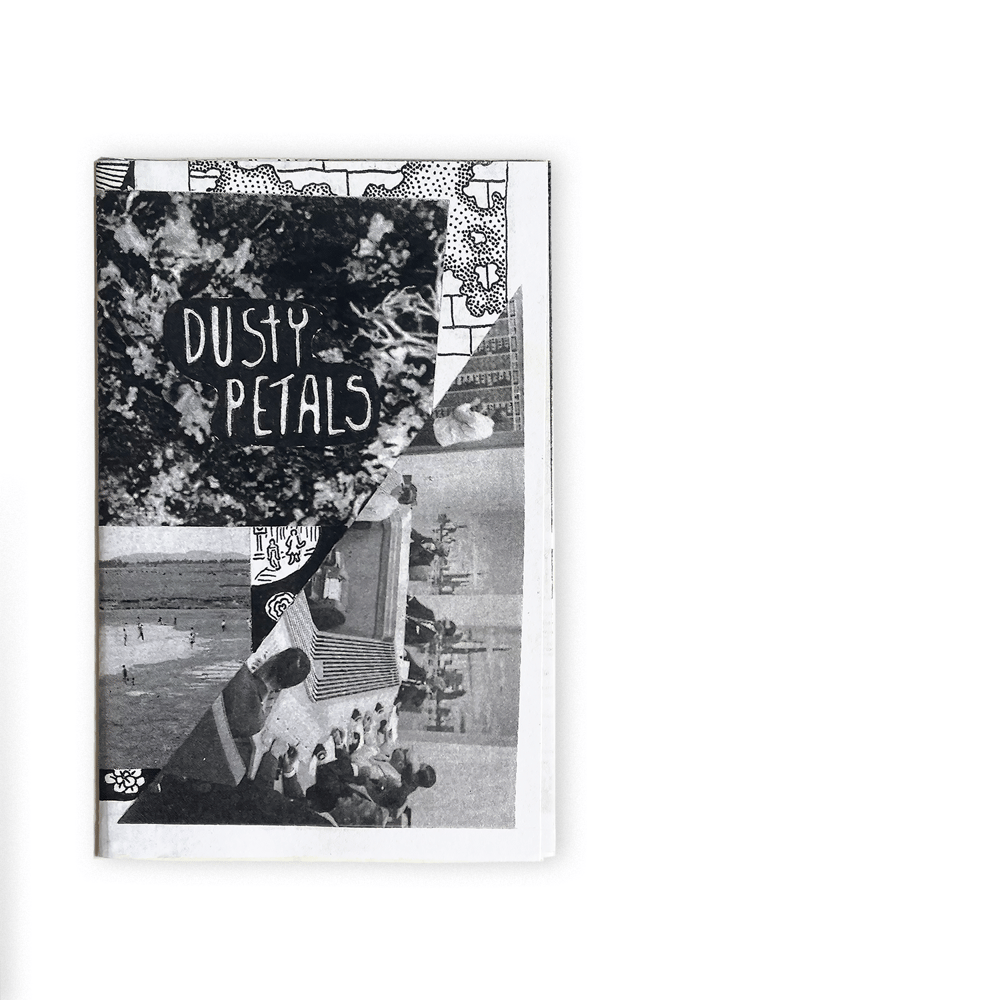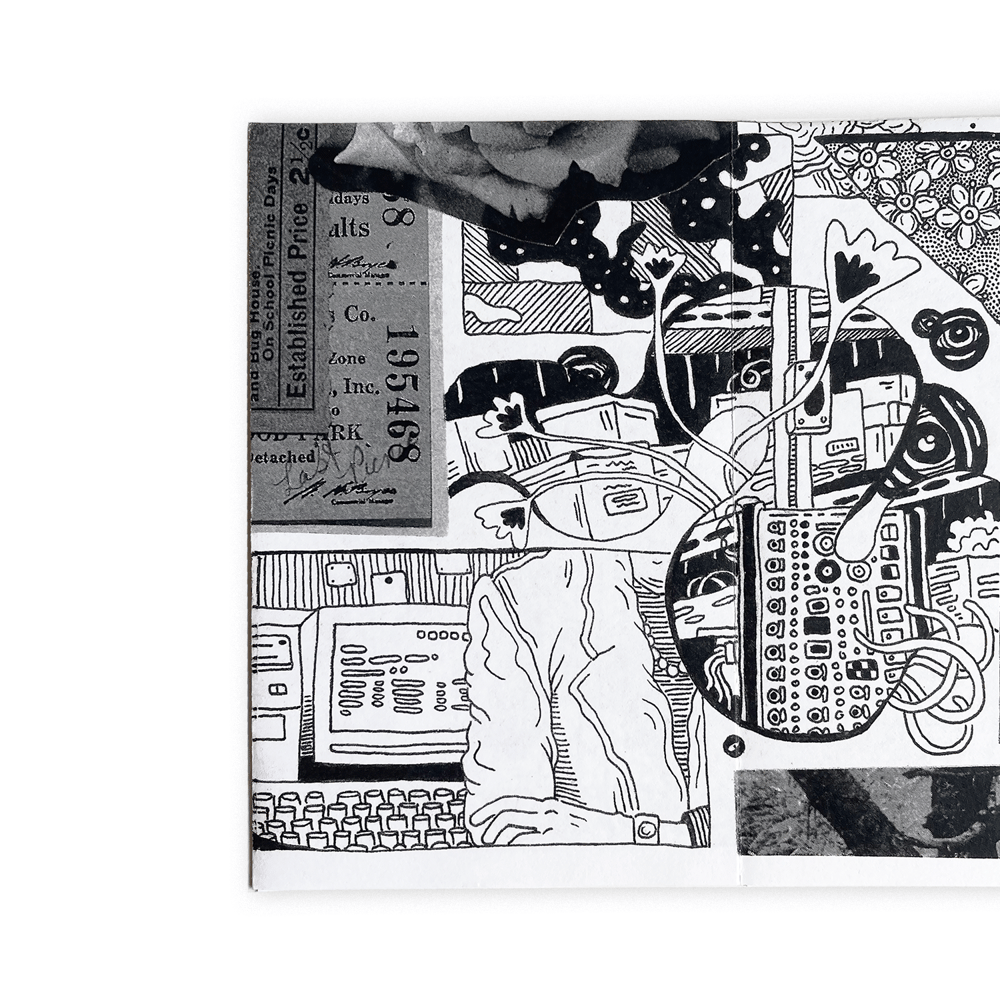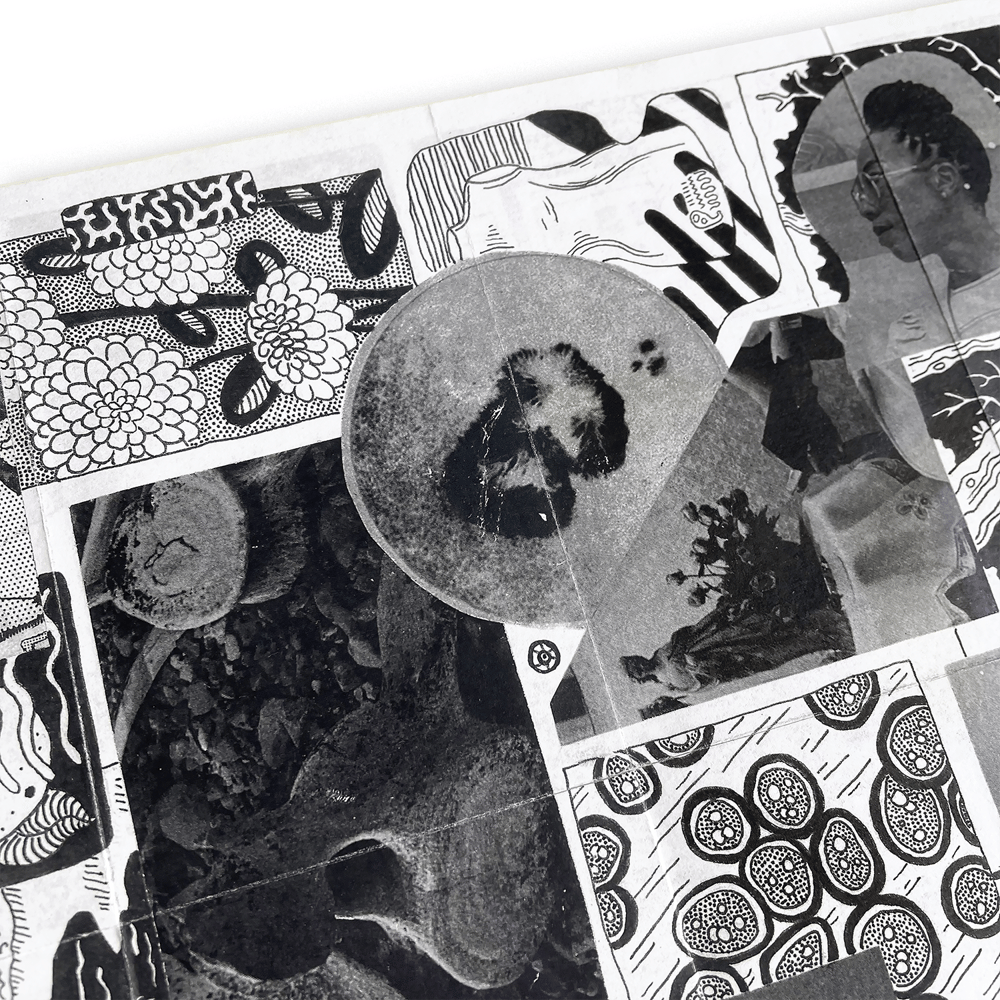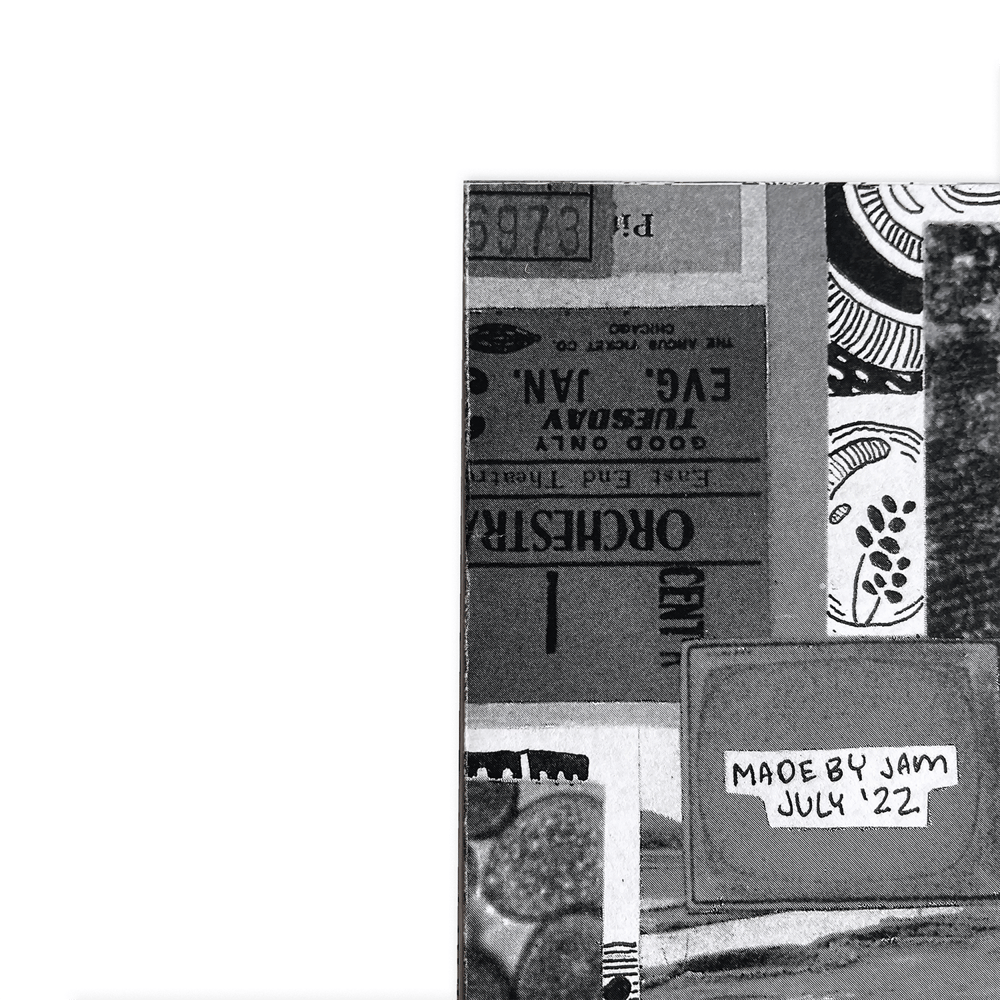 Foldout zine from Jam Doughty, black and white, containing a combination of collage elements and black and white illustration, depicting flowers, old technology, tickets, bones, and summery textures. It folds out into an 8.5x11 poster in the same style. This joins PAPER GARDEN, available elsewhere in the shop, as another fine exploration of Jam's unique "illustrated collage" style.
Jam lives in Chicago with their partner, their pet snake Cromis, and their bike, Pizzaboi. They draw creatures, plants, buildings, things they find in the street, and collages of found paper ephemera. They aim to make art that helps people see themselves as part of an ecosystem.