Postcard Set: Erasures by Morphic Rooms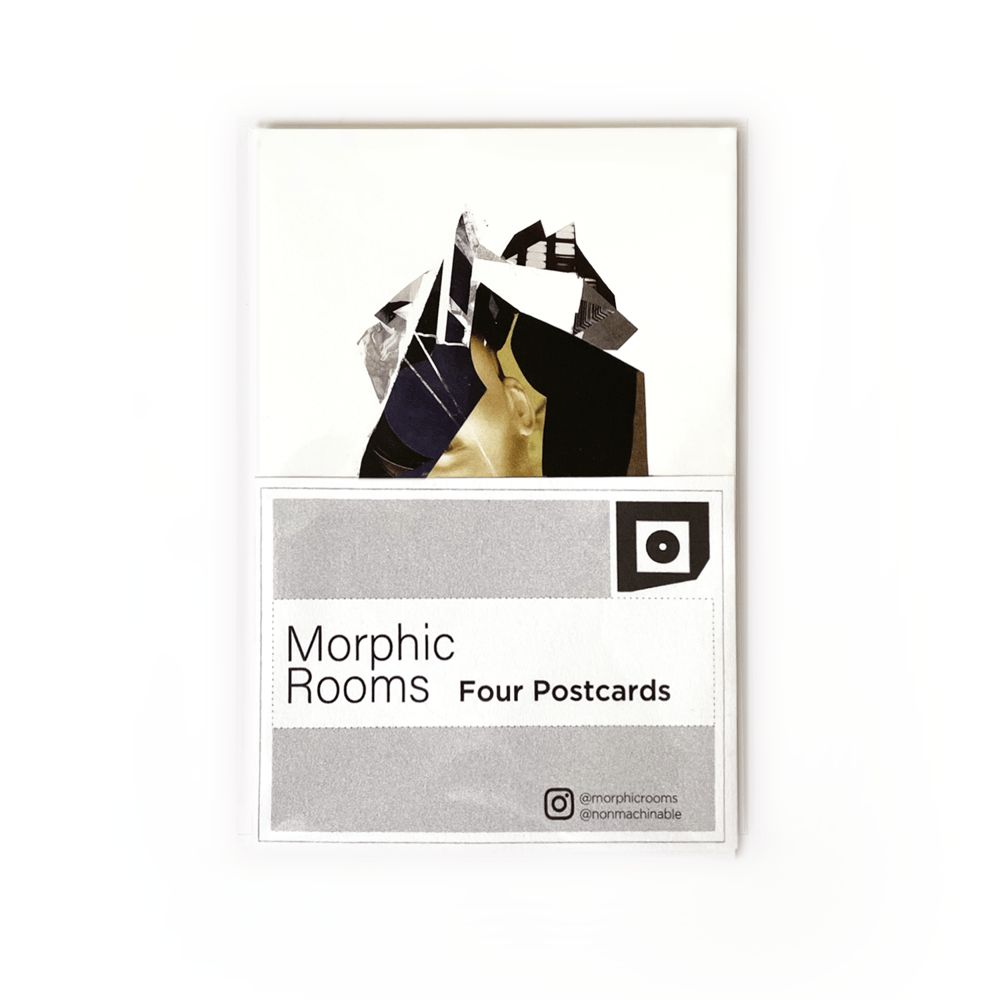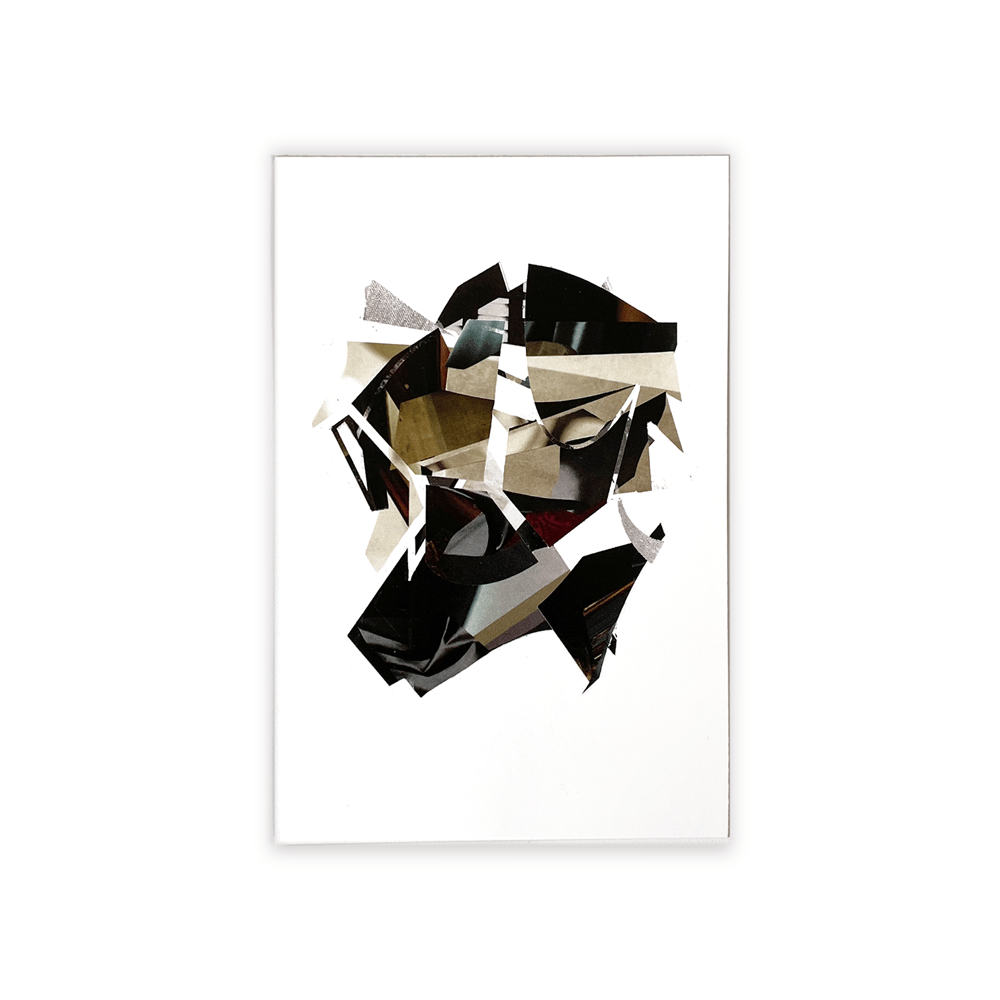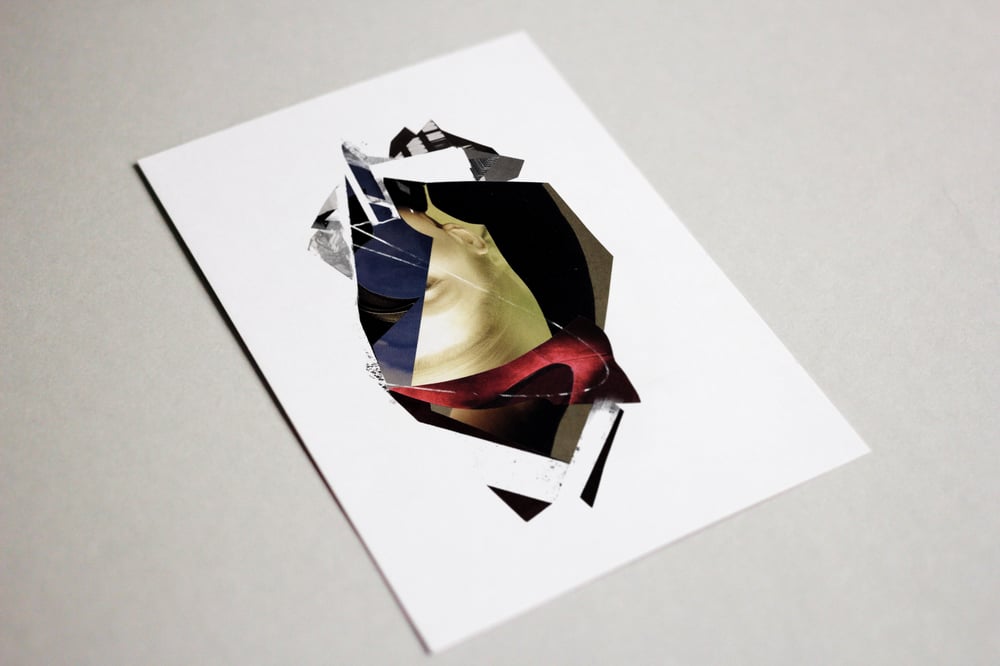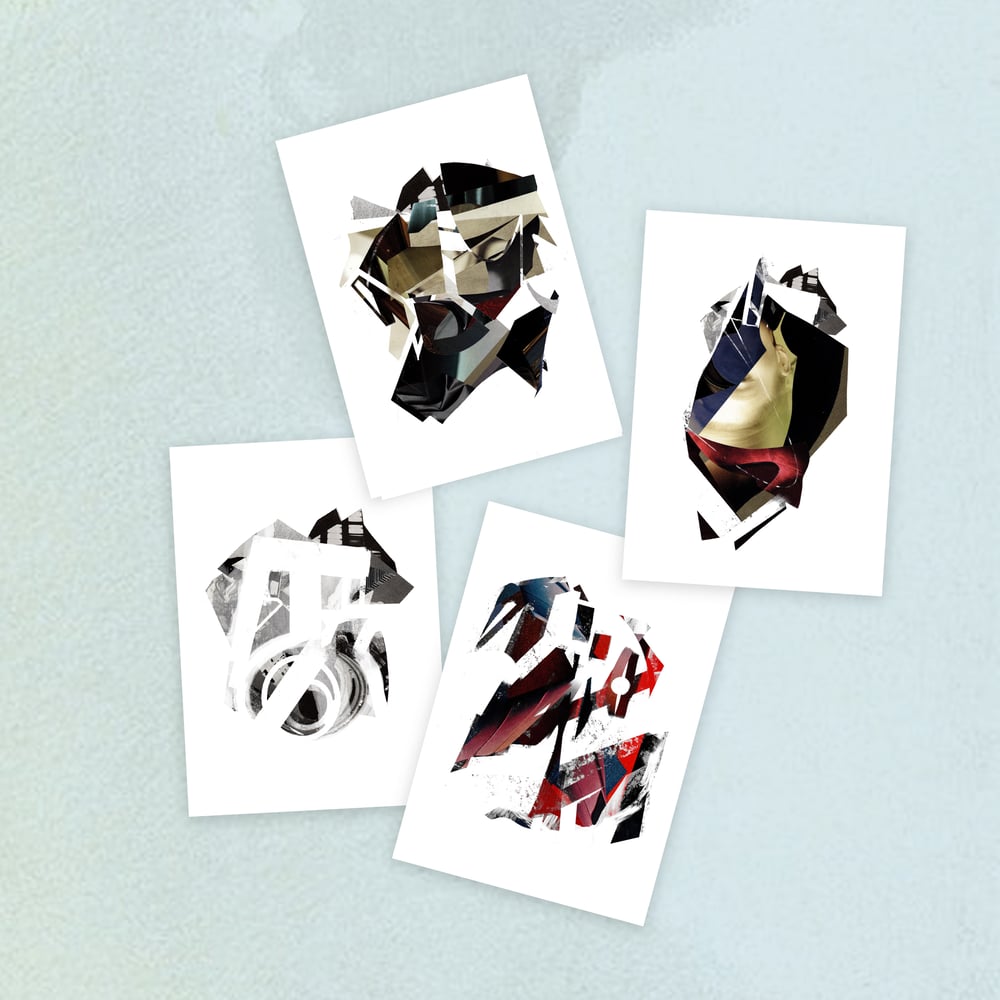 Four full-color postcards by Morphic Rooms, the collaborative duo of allison anne & Jeremy P. Bushnell. Printed on luxurious 110lb.-weight paper with a satin finish. Each postcard measures 4 x 6 inches. Includes four different designs. Edition of 100. Free U.S. shipping. **Now in stock!
Morphic Rooms is a collaborative collage laboratory founded in 2021 by allison anne (they/them) and Jeremy P. Bushnell (he/him). They produce layered, abstract work that utilizes systematic parameters, creative rulesets, chance operations, and collaborative interplay as tools for radically reimagining a collection of images, texts, ephemera, and detritus, drawn from centuries of cultural accretion and mechanical reproduction.