Speak To Me by William Mellott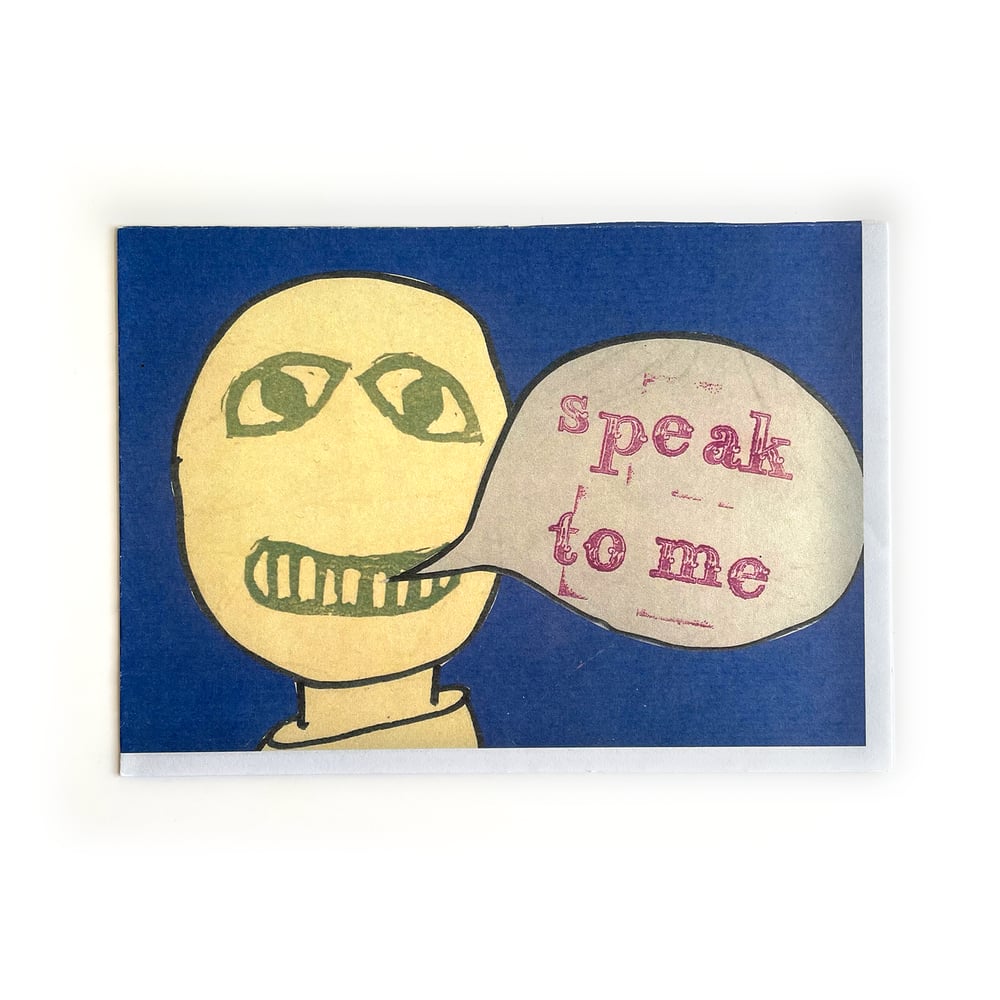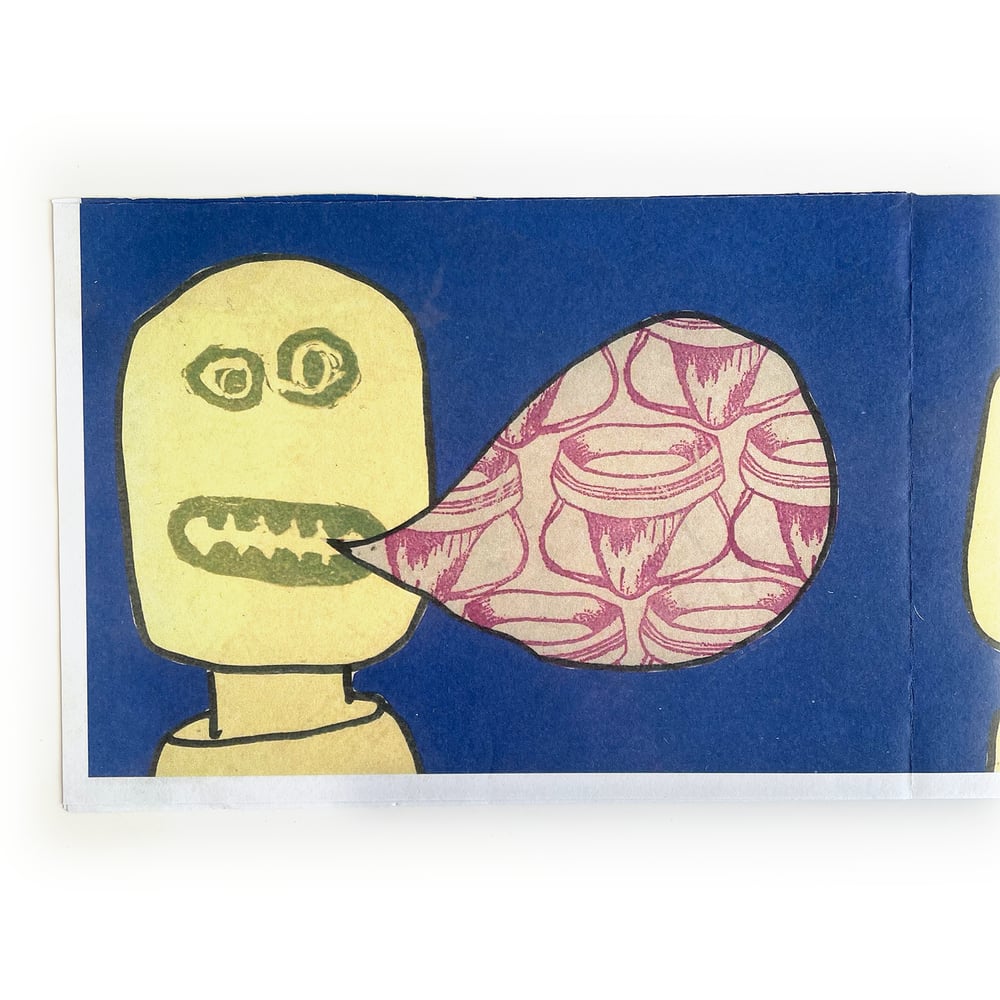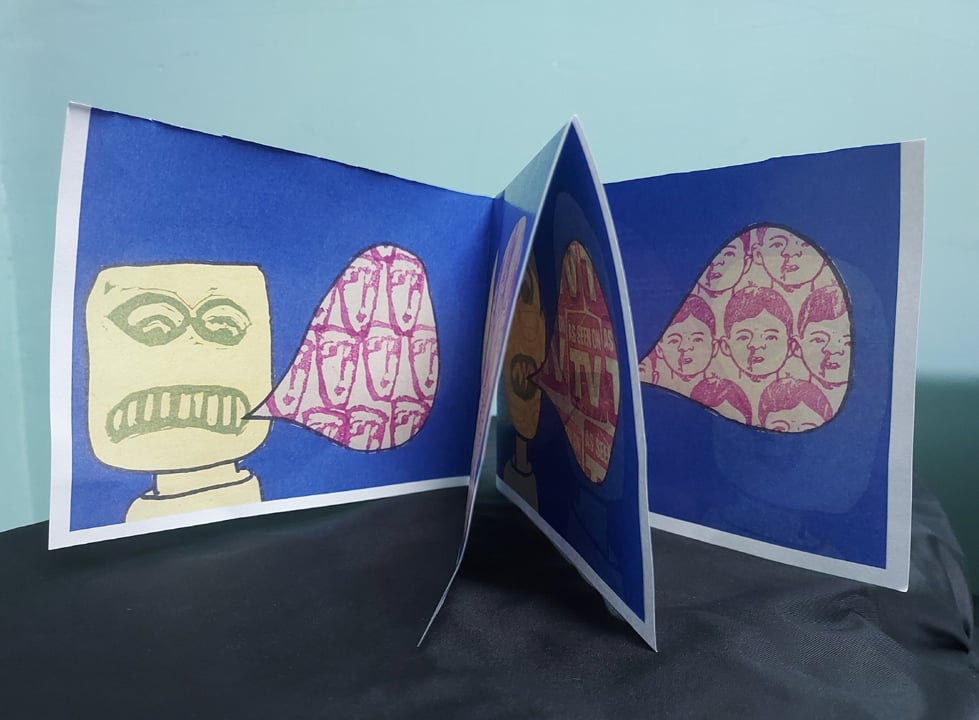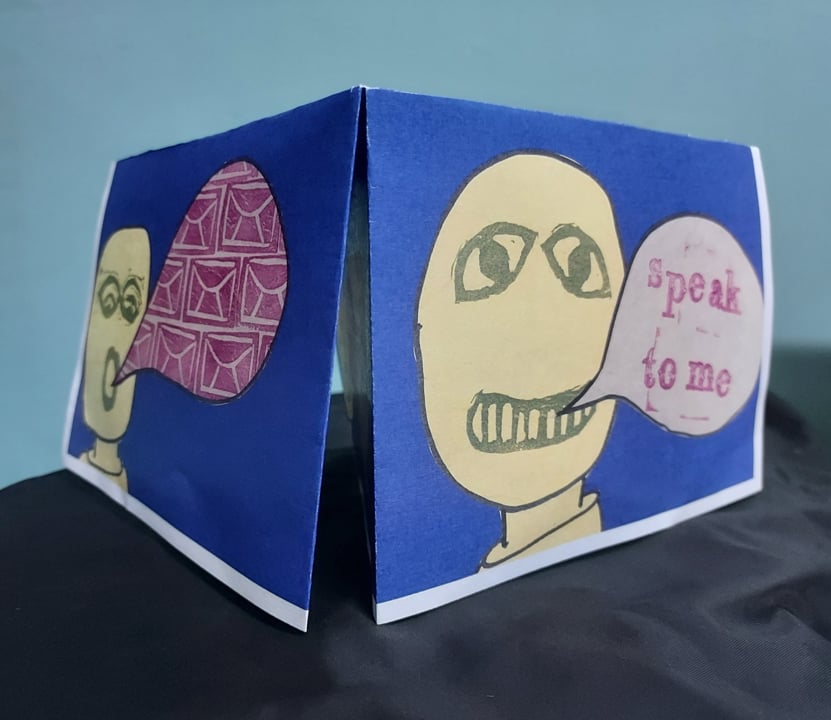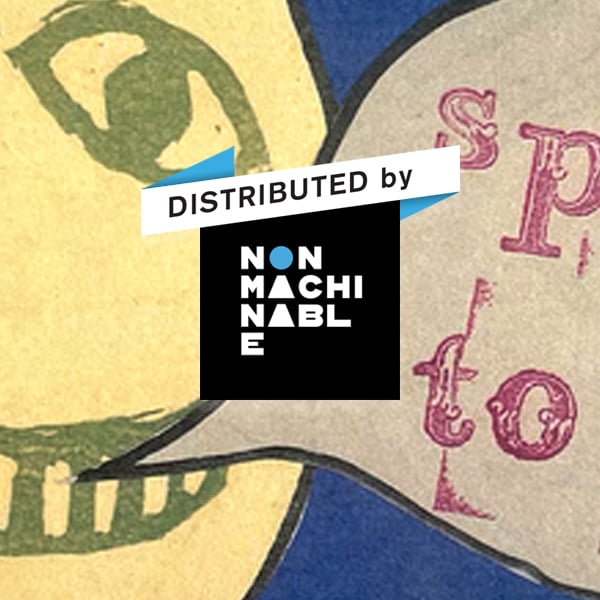 A collage and rubber stamped mini-zine by William Mellott.
William Mellott is an American collage/mail artist based in Tainan, Taiwan. He was active in the mail art world at the tail end of the 80s until the mid-90s. He returned actively to collage and mail art in 2015. Most of his artistic pursuits center around paper collage, rubber stamp work, film photography, and artist books as well as zines. He founded the Cut and Paste nights at 182 Art Space with Liz Corso which meets once a month to encourage people to collage. Find his work on Instagram at @formicalage.